Backless and with a 2 1/2" arm, LOVE the gold/bronze piping! The cast iron legs are incredible with great crossmember detailing. Rockhold's signature feet are always a winner!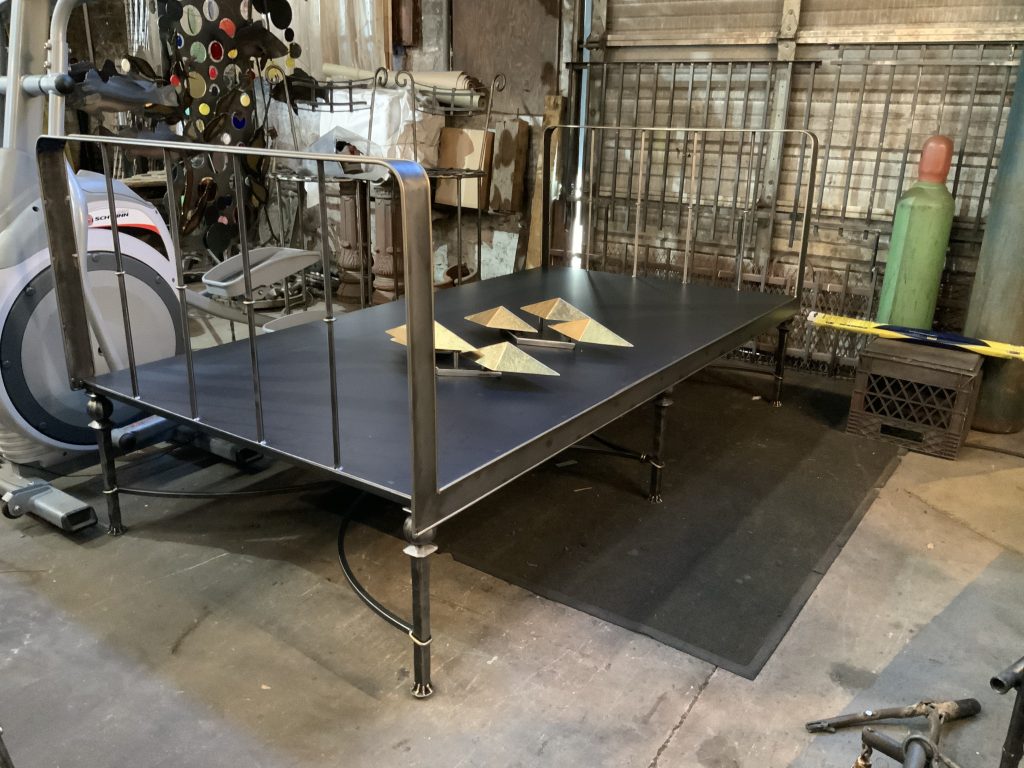 The natural steel can be paint in your color code but WOW the polished steel is really attractive.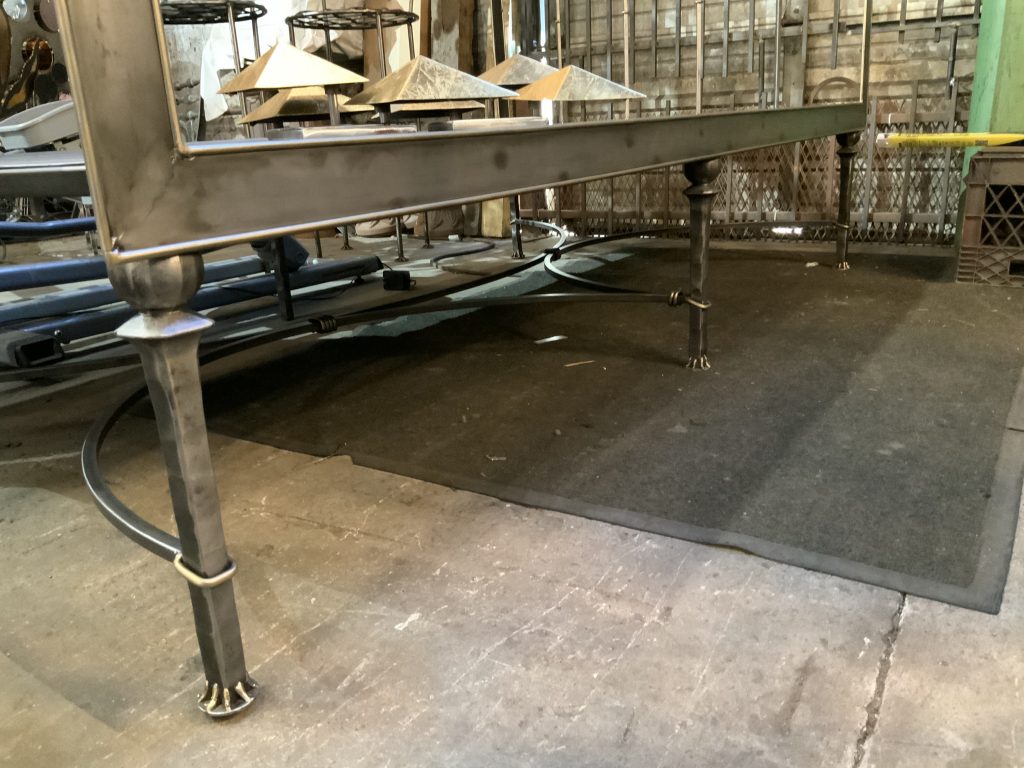 The cast legs are optional with MANY styles to choose from.