1500. to 2800. is totally customizable and all handmade in Rockhold's studio.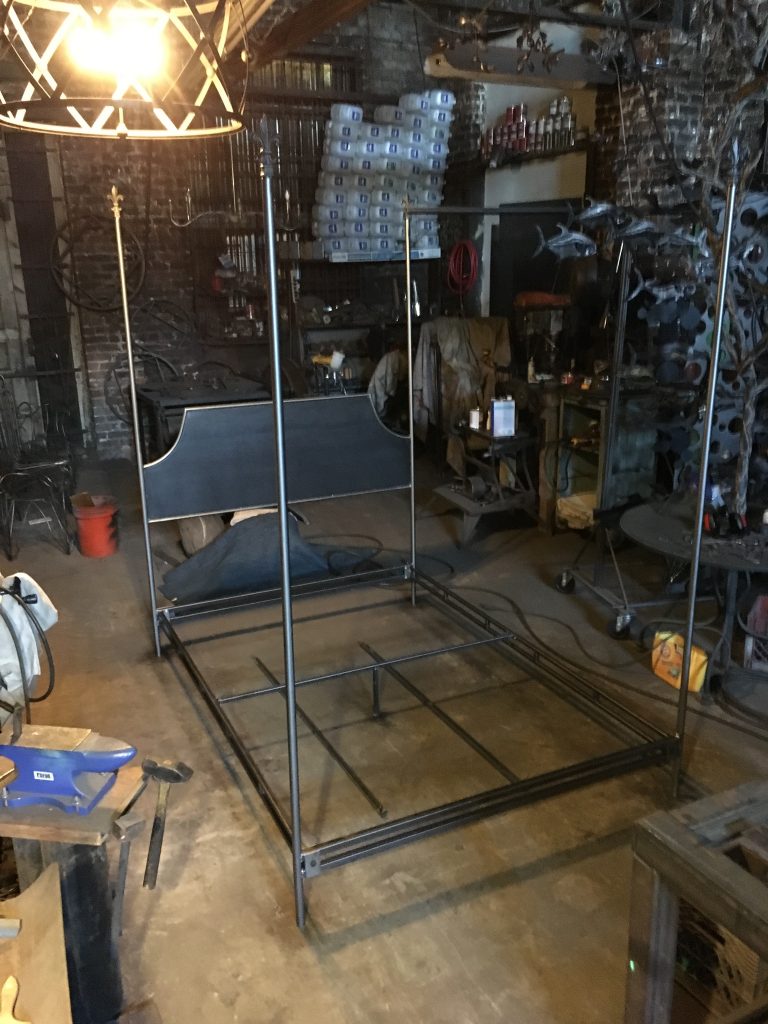 Polished steel or natural finish. The headboard is sheet steel and has GORGEOUS veining similar to marble. Rockhold hand pics the piece for patter beauty!
Below: choice of finials is always a winner and they are easy to swap out if you want to change your look!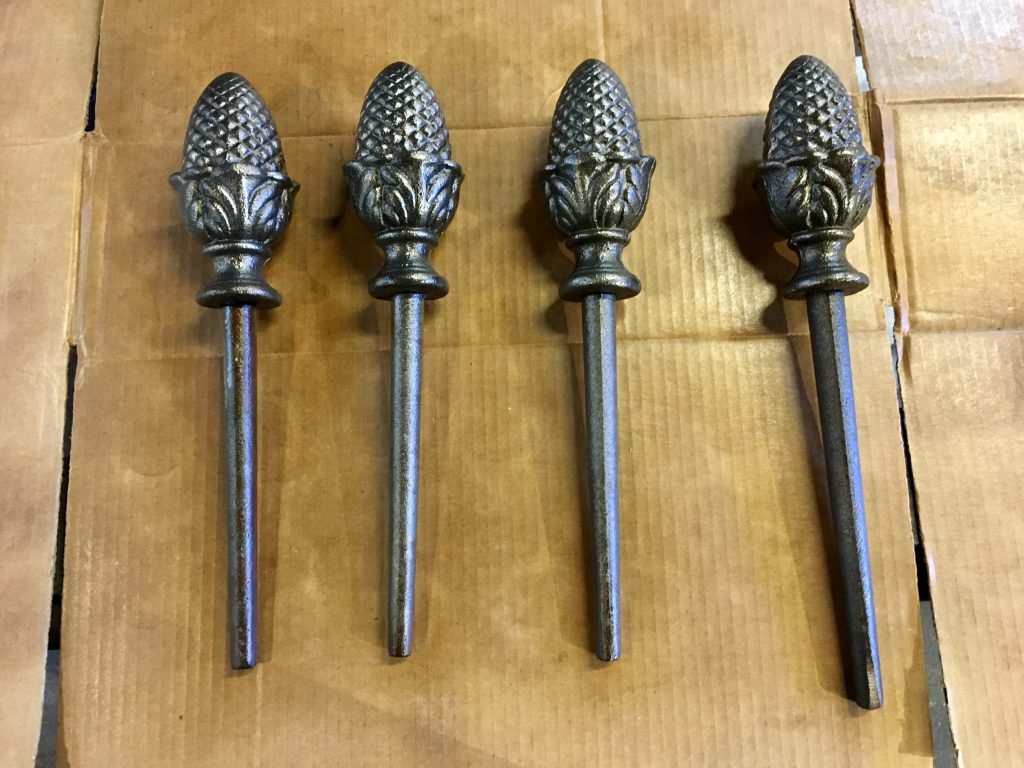 The headboard can be easily drilled and plywood cutout used for custom fabric insert.
OPTIONAL: footboard may be added too!