THE BEST HANDMADE ARTISAN RODS AND RINGS
"Original Orleans" with 3 1/2″ returns and a 7/8″- 1″ O.D. and are 25. per ft. includes ALL mounts. These are Rockhold's signature series HEAVY GAUGE in polished steel. You will LOVE them!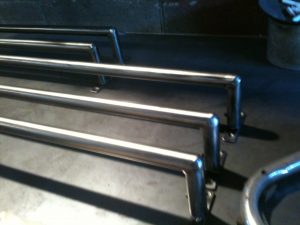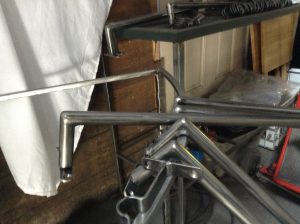 Larger rods are seemed for transportation/shipping…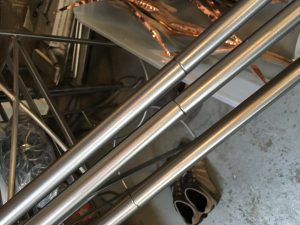 And these center supports cover the seem perfectly.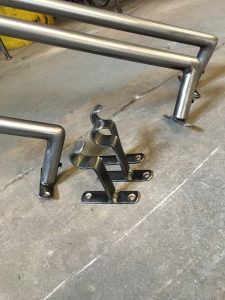 "Architectural" rods have a crisp corner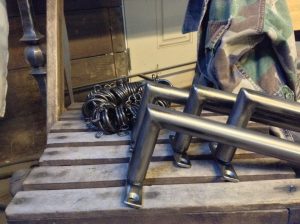 "Doubles" rod has a removable secondary rod for easy install/removal of sheers. 6 1/2″ total return 3″ return on sheer rod.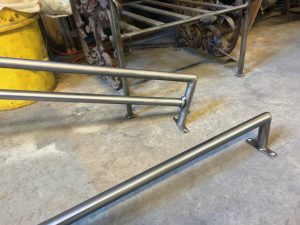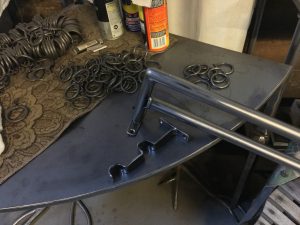 "Curved" rods are 28. per ft. mounts included.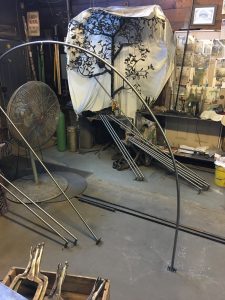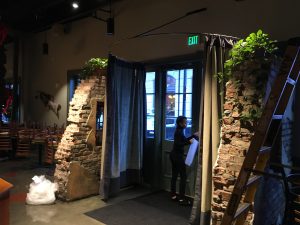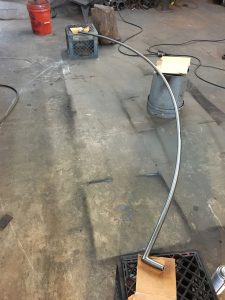 "Button" end rods are mounted with traditional cradles.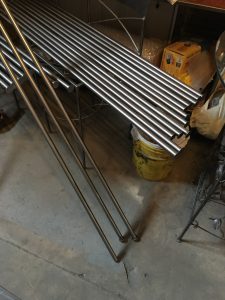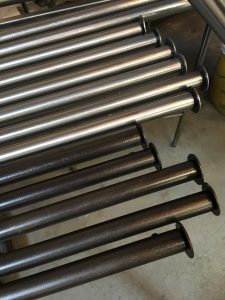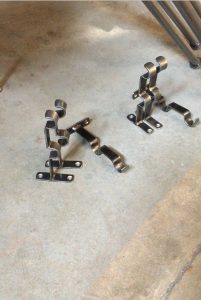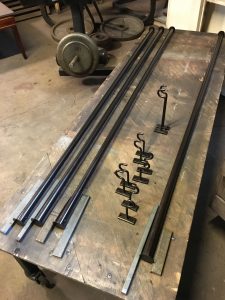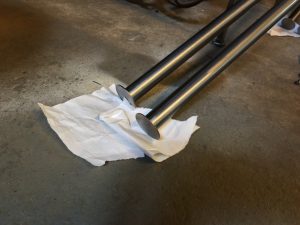 "Shorts" return rods for small spaces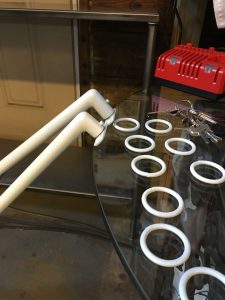 "Wands" easy clip on in all sizes @ approximately 12. each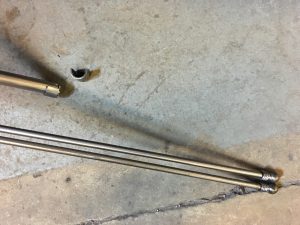 Our favorites are POLISHED STEEL and the OIL RUBBED BRONZE is most popular. However if you have a paint code for custom color, WE CAN OBLIGE.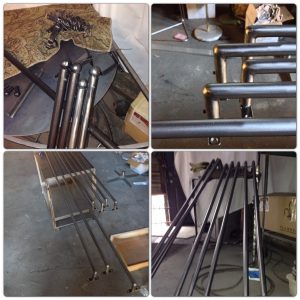 Custom rings 1 1/4″ I.D. are used with the 3/4″ O.D. rods we make.
We have with or w/o eyelets. 2.25 each (clear coat)
C-type rings are 4.75 each (clear coat)
Hand forged rings are 6.00 each (clear coat)
**DISCOUNT TO THE TRADE**