Lake stools are a new design with classic Rockhold elements.  The French wreath is AMAZING and those feet!  The polished steel has a ionized bronze rub to anodize and it is beautiful.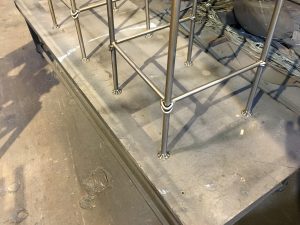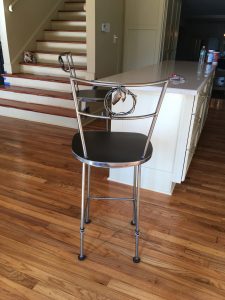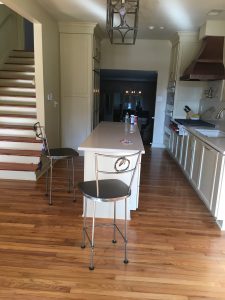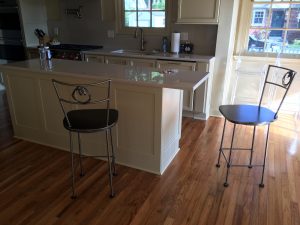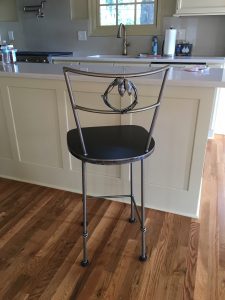 Chauvin stools are hand made in Rockhold's New Orleans studio.  Below are in 12k white gold leaf with a bronze rub.  The wraps are solid brass.  Matte clear sealer is used.
AMAZING!!!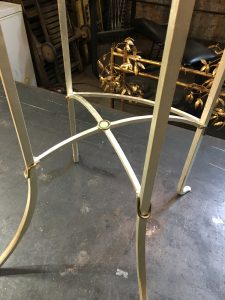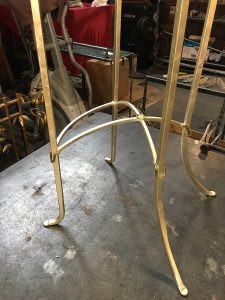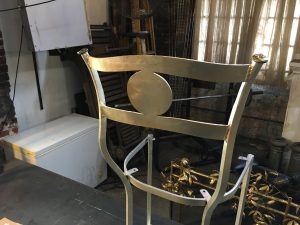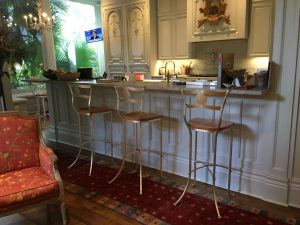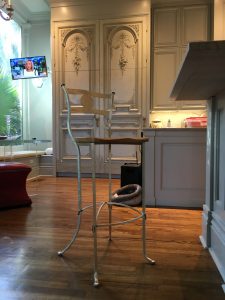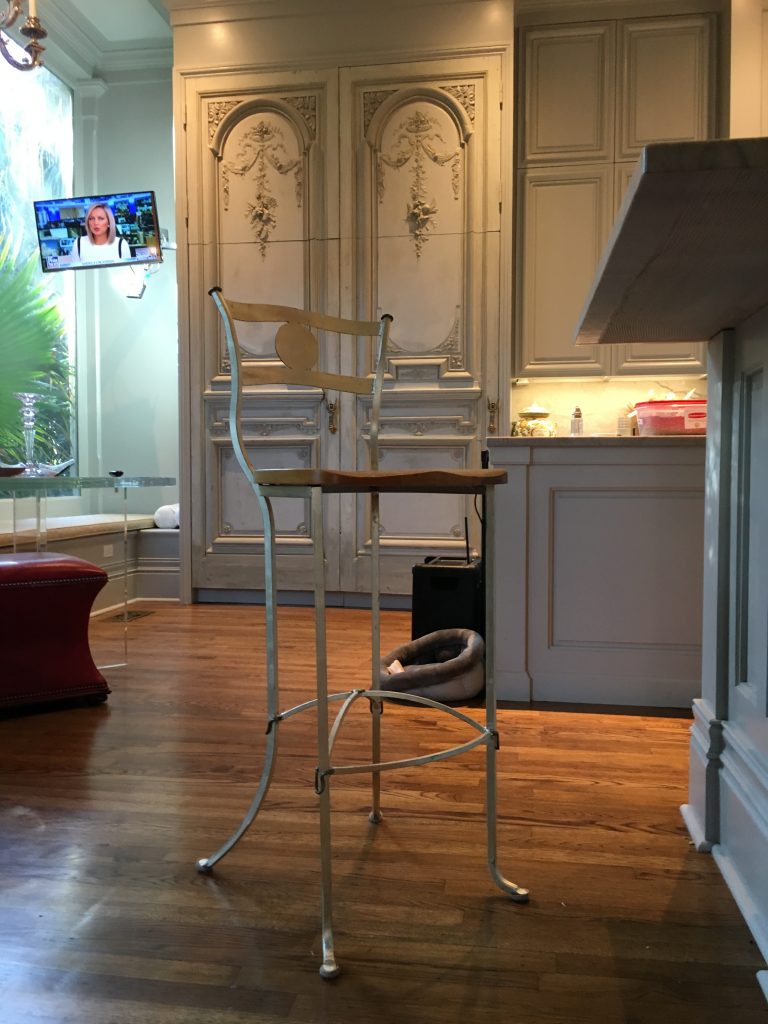 Bamboo sculptural stools.  Hand forged steel with swivel seat.  These are semi polished steel with commercial grade matte clear.  Custom sizes made in 30 day turnovers.  Prototypes below Available 850. each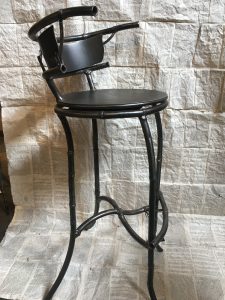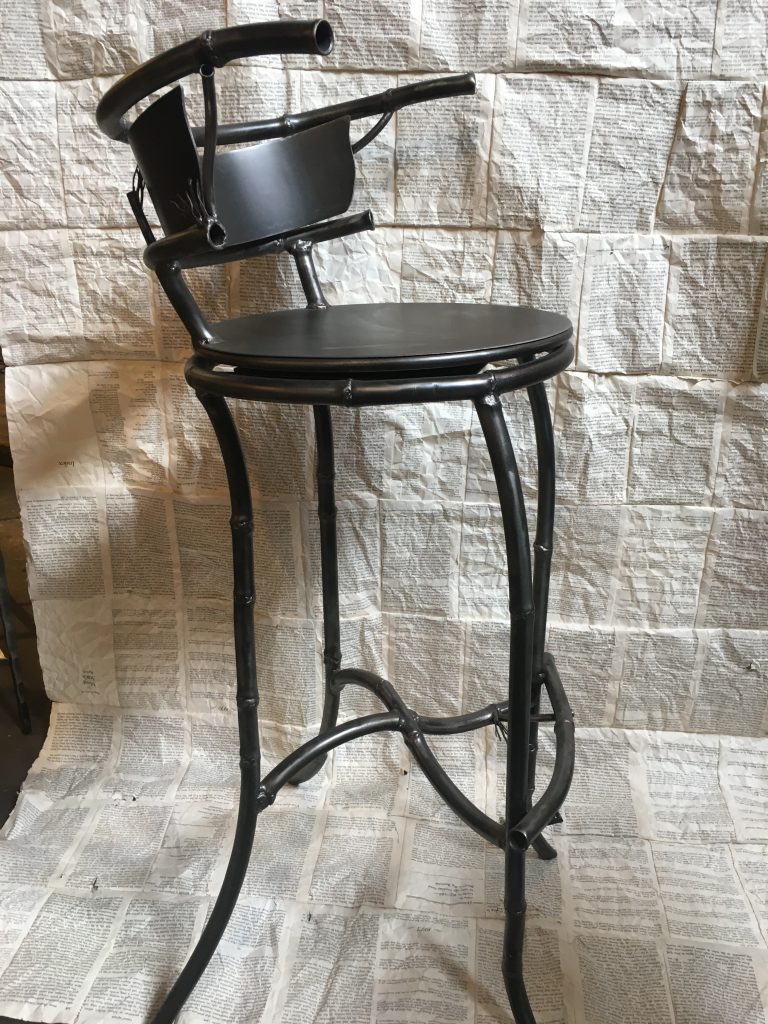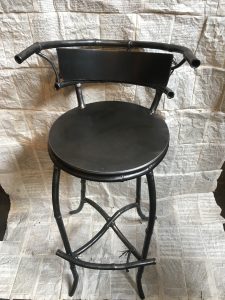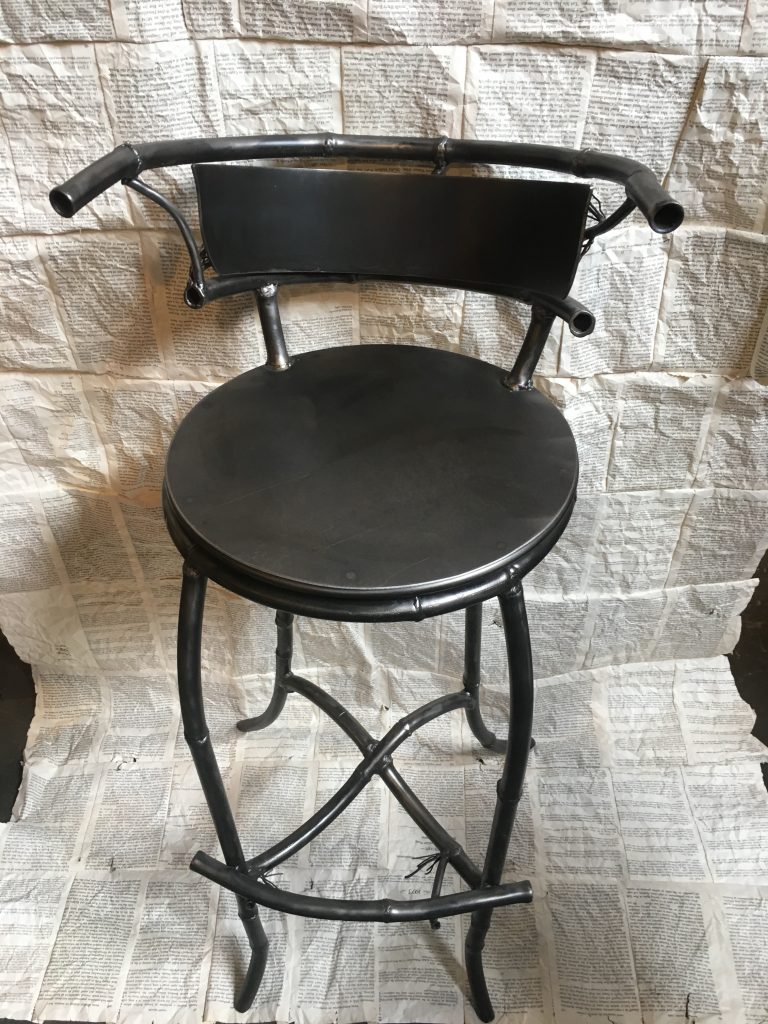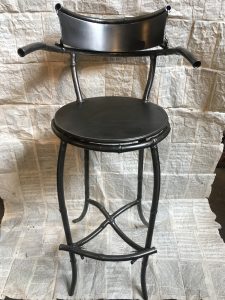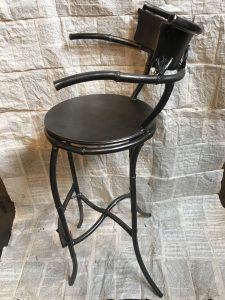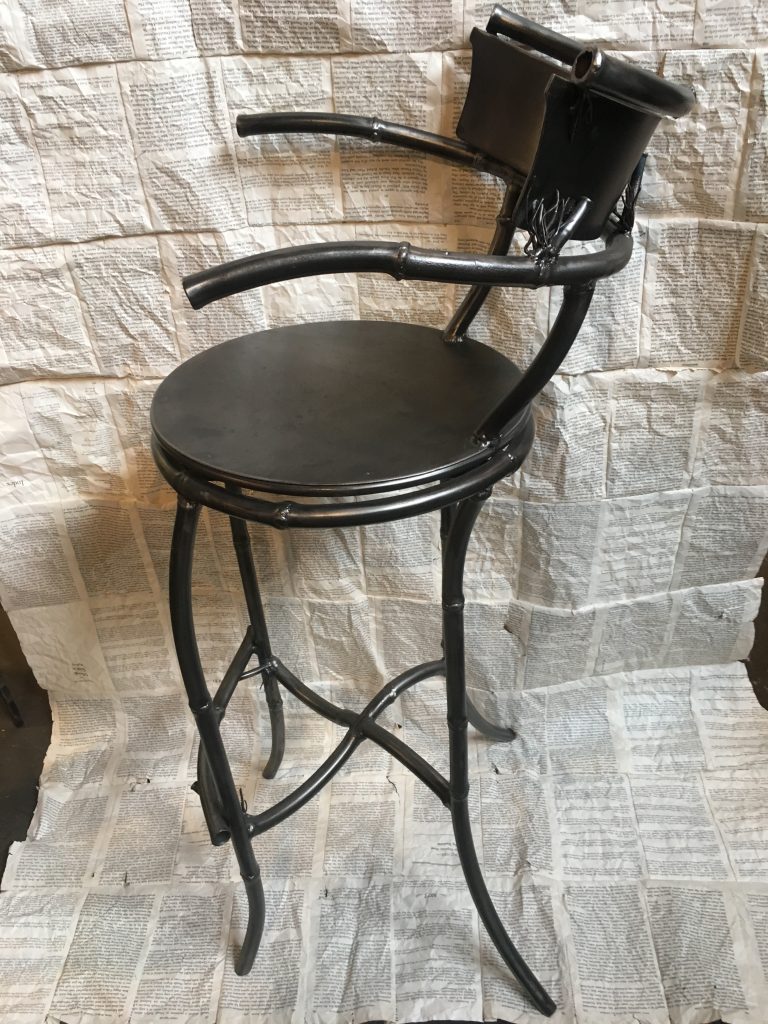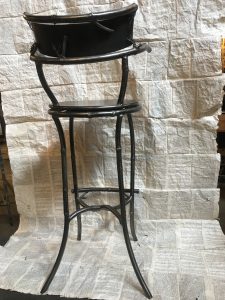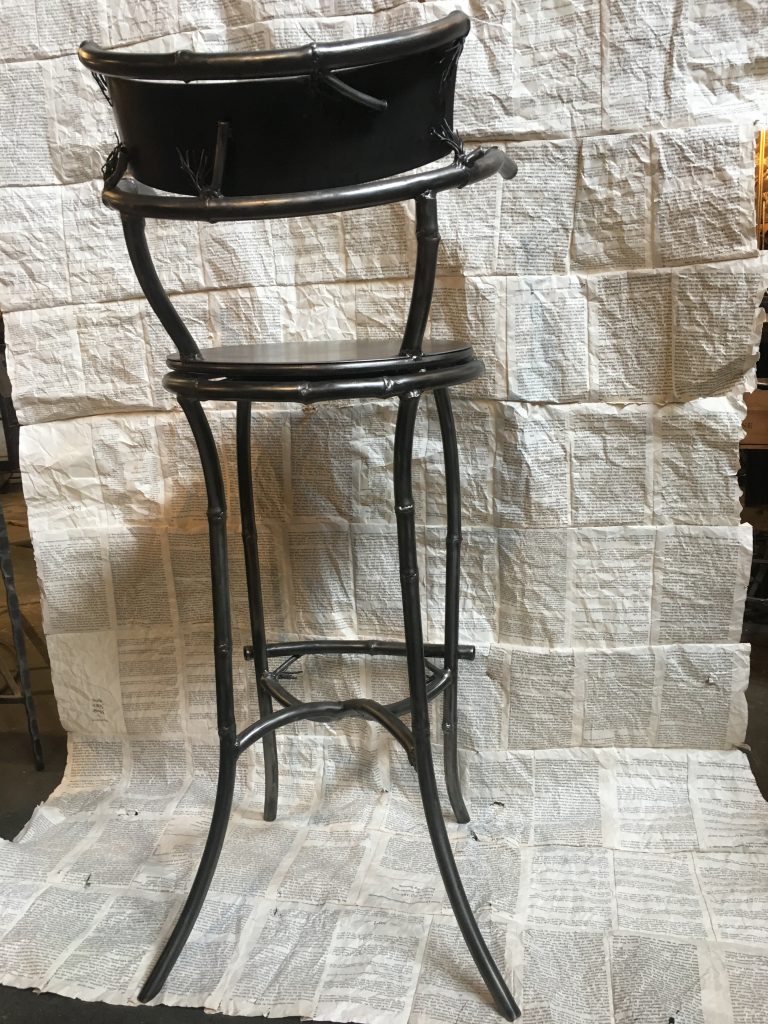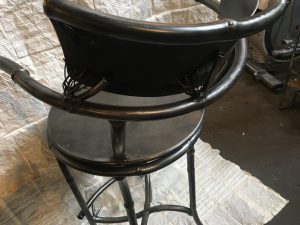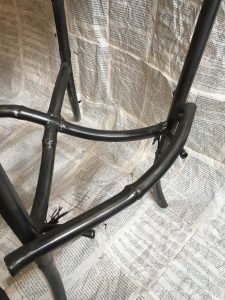 "Chauvin" swivels stools with a high end swivel in oil rubbed bronze shown.  These can be made in custom sizes and 23" seat shown with a 37" back.  All hand made by Rockhold with 30 day turnovers, FABULOUS!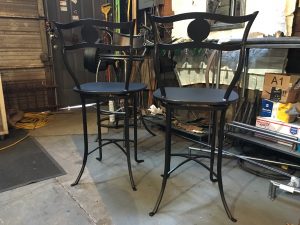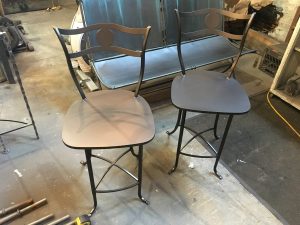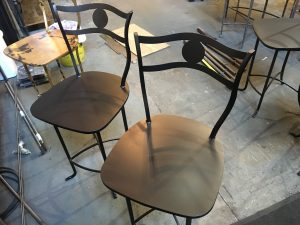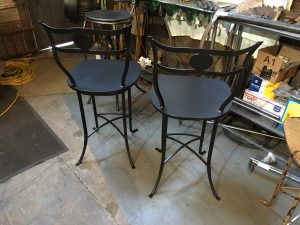 Red Fish stools to receive 3″ pad.  These stools have a broad support for back and are relatively lite.  Polished steel with a Matte Clear.     525. each
Red fish sculptural stools with swivel in polished steel are incredible comfortable.  One off design by Rockhold.  Theses can be designed with various implements.  Create yours with David for a one of a kind set in your home.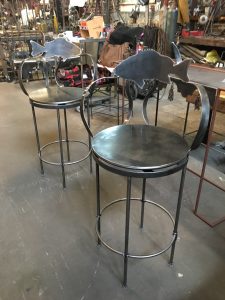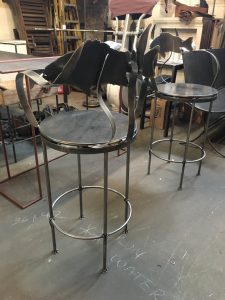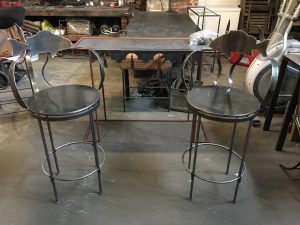 My latest bench is finished and ready to deliver.  This piece has a strong undercoating so it may be used outdoors. Color oil rubbed bronze with ionized bronze/gold highlights.   2300.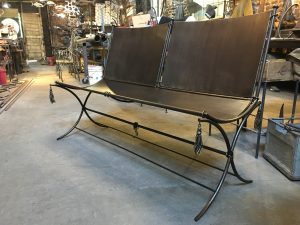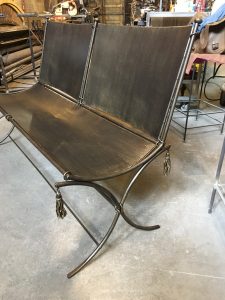 LOVING this bench!  Neo classic all hand bent in studio.   High polished steel with gloss clear.  58″ x 45″ b x 21″d        2900.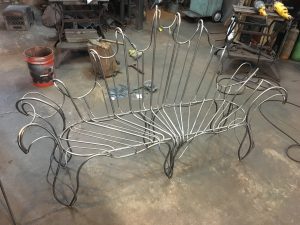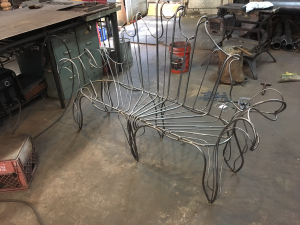 "Lake view" bench in polished steel is totally handmade in house and a beautiful piece of craftsmanship.  1200.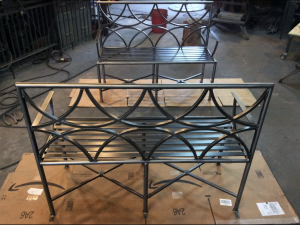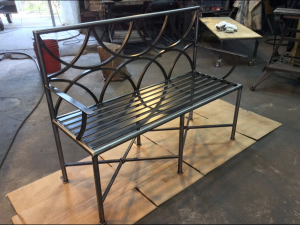 "French Wreath" stools and chair designed by Rockhold.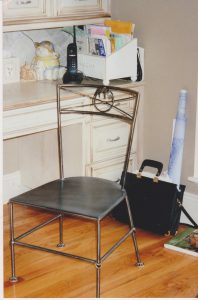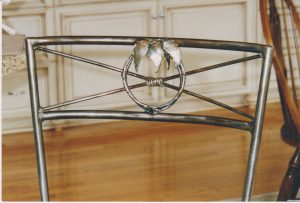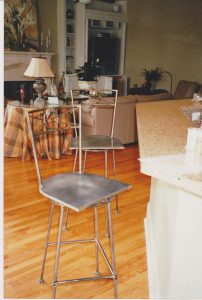 "Marie Louise"  360 swivel polished steel with high gloss steel.  These are hand made in Rockhold's studio and turnover 30 days!     510. each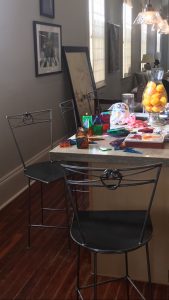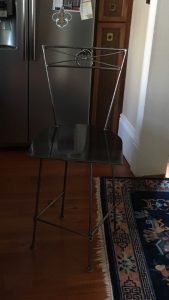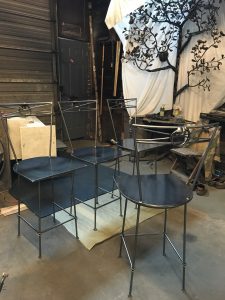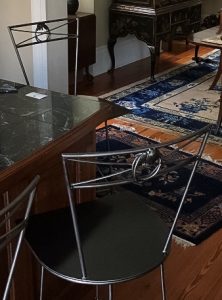 "East Coast" received a 3″ cushion.  Solid stool!    425.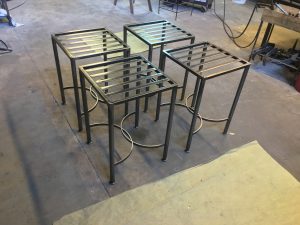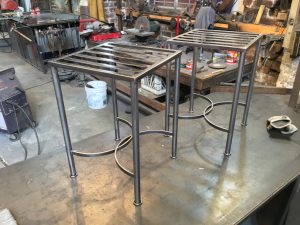 "Chauvin" these are a labor intense highly designed stool. Very sexy, good weight and they sit well.    725. each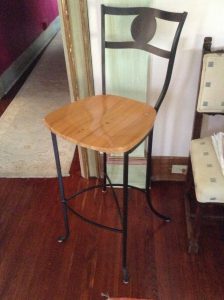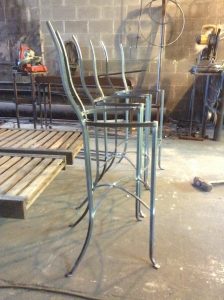 "Ionic" column back swivel 360.  Smooth round with 18″ seats.  Polished steel with copper accents.  Original design by Rockhold.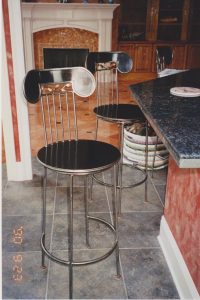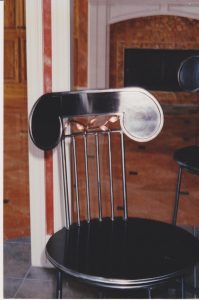 "Jeannie" broad back chairs or stools receive 3″ pads    425.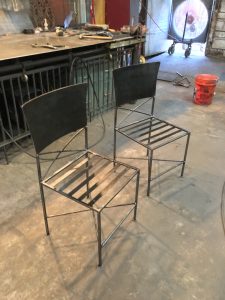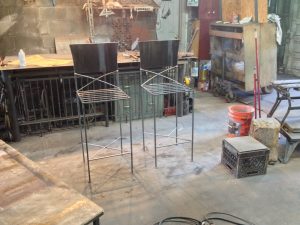 "Chauvin" swivel in gold leaf 1200.  Custom sizes and finishes with 30 day turnovers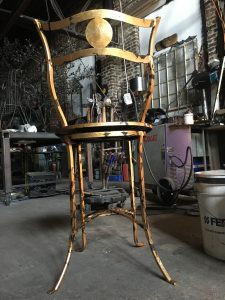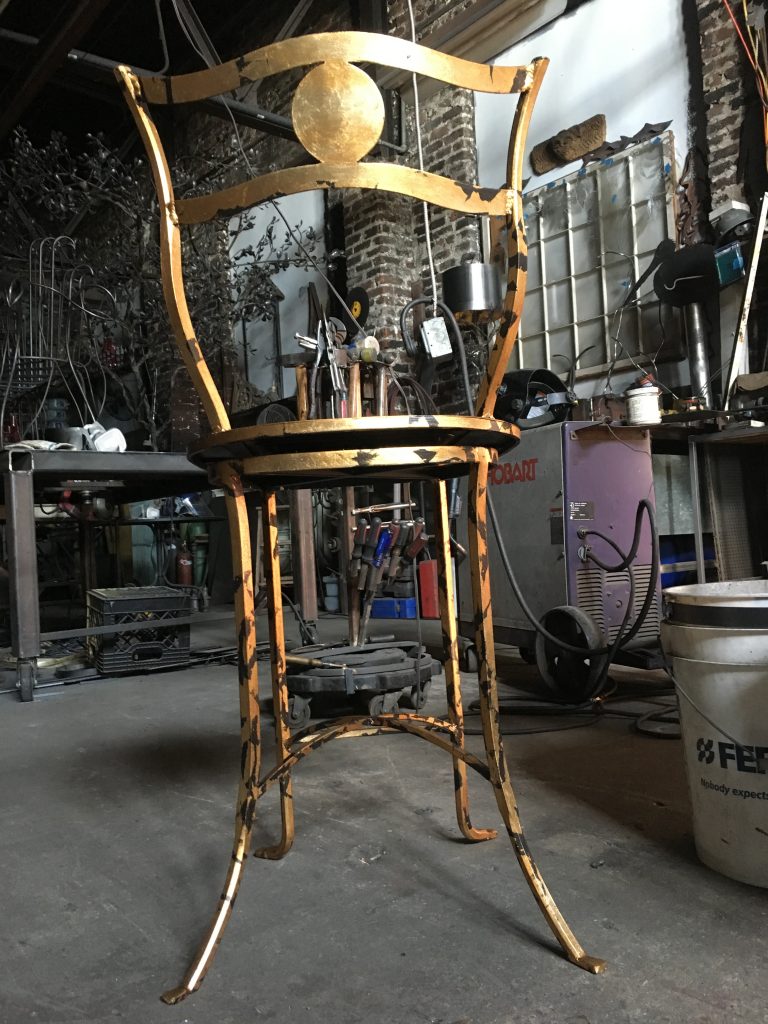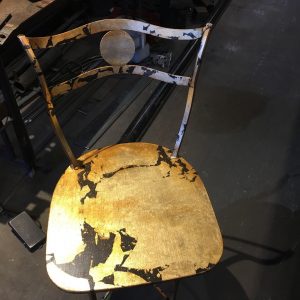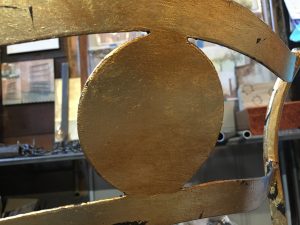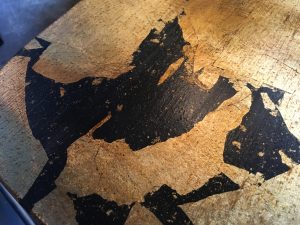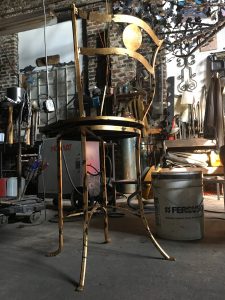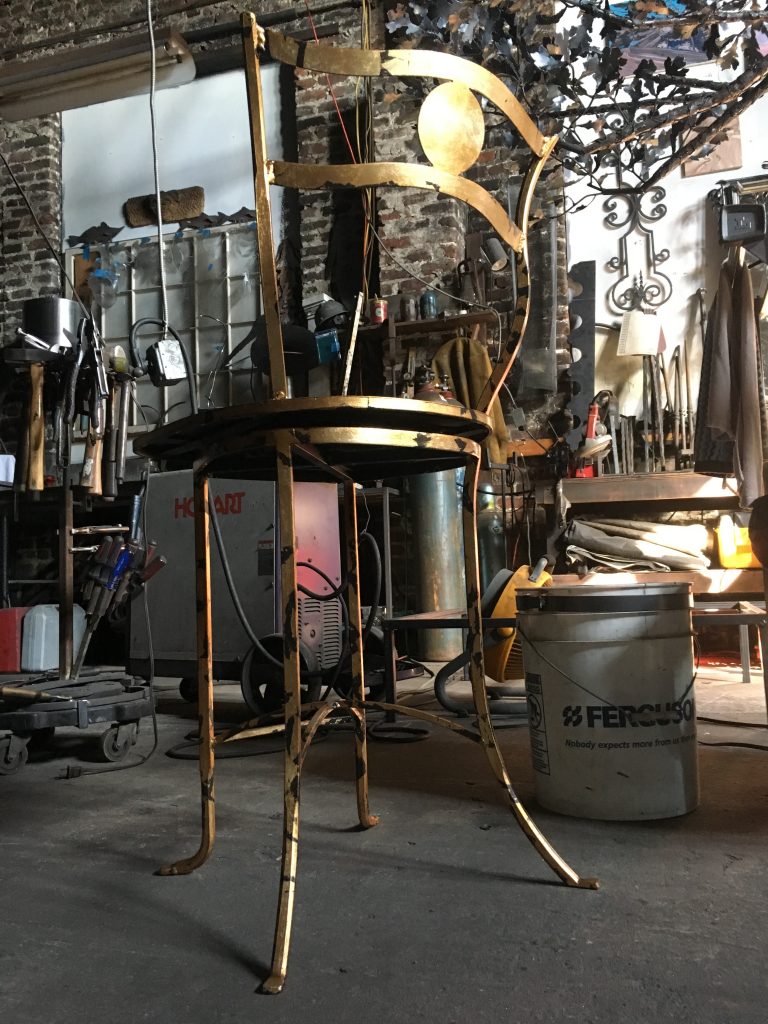 **DISCOUNT TO TRADE**