Rockhold designs and fabricates lighting for himself and interior designers. 25 years has allowed him a great deal of time to learn and become quite knowledgeable on the subject. His finishes are becoming more refined as well. He has a unique style not being formally trained but through natural discover over the course of his adventure. Please feel free to contact him for these are just a few of his most recent works.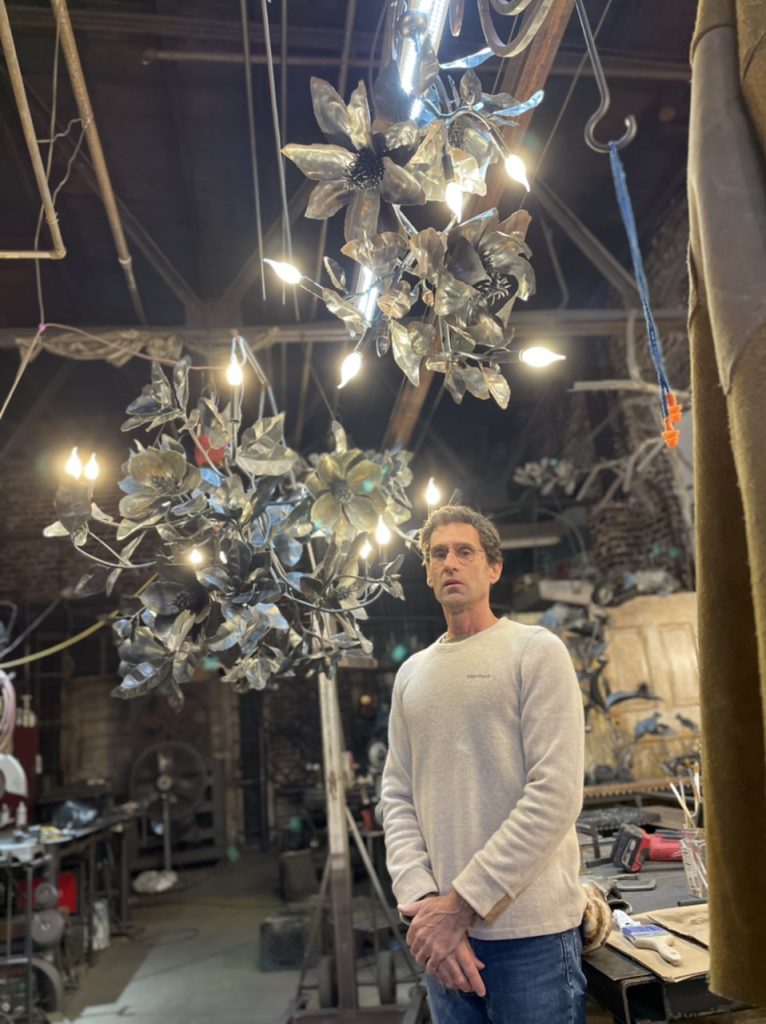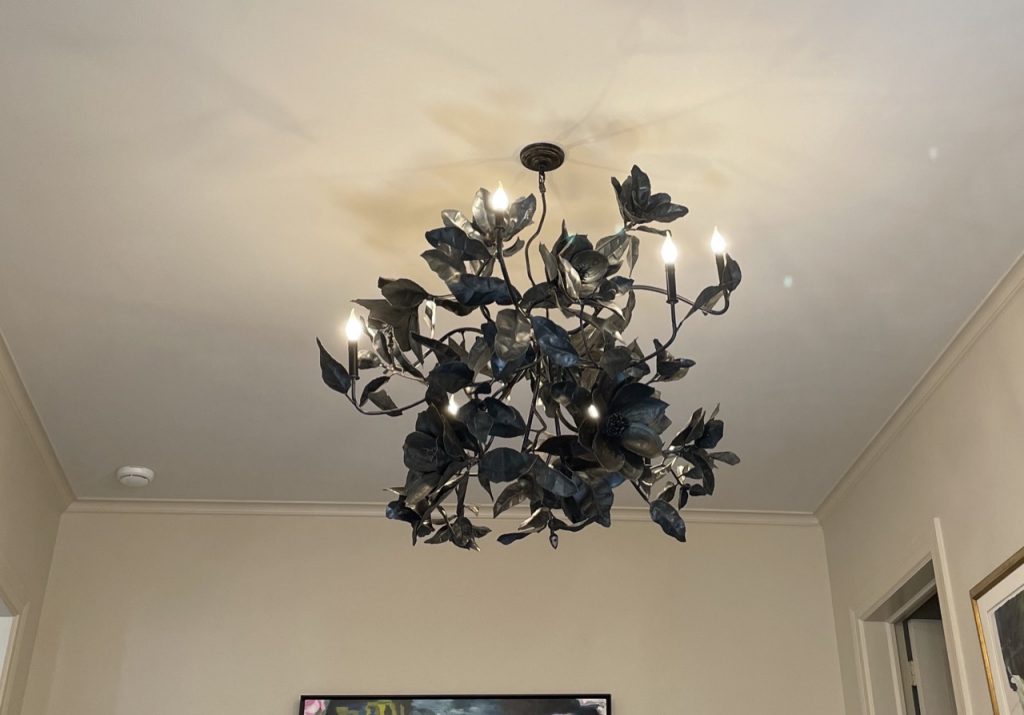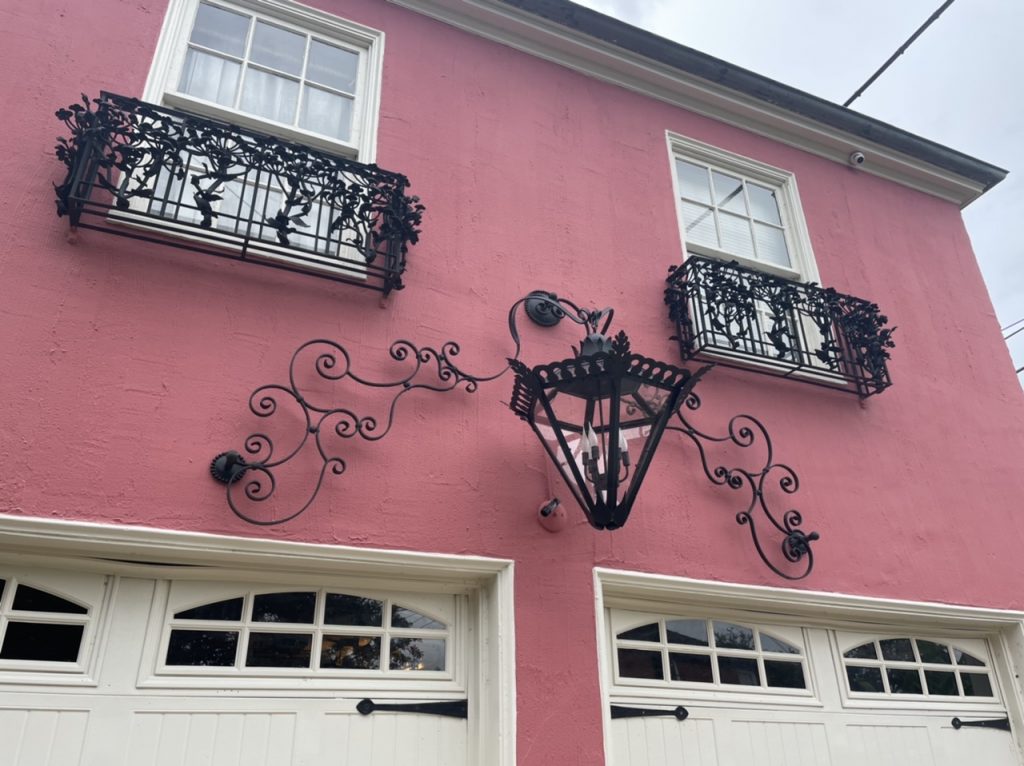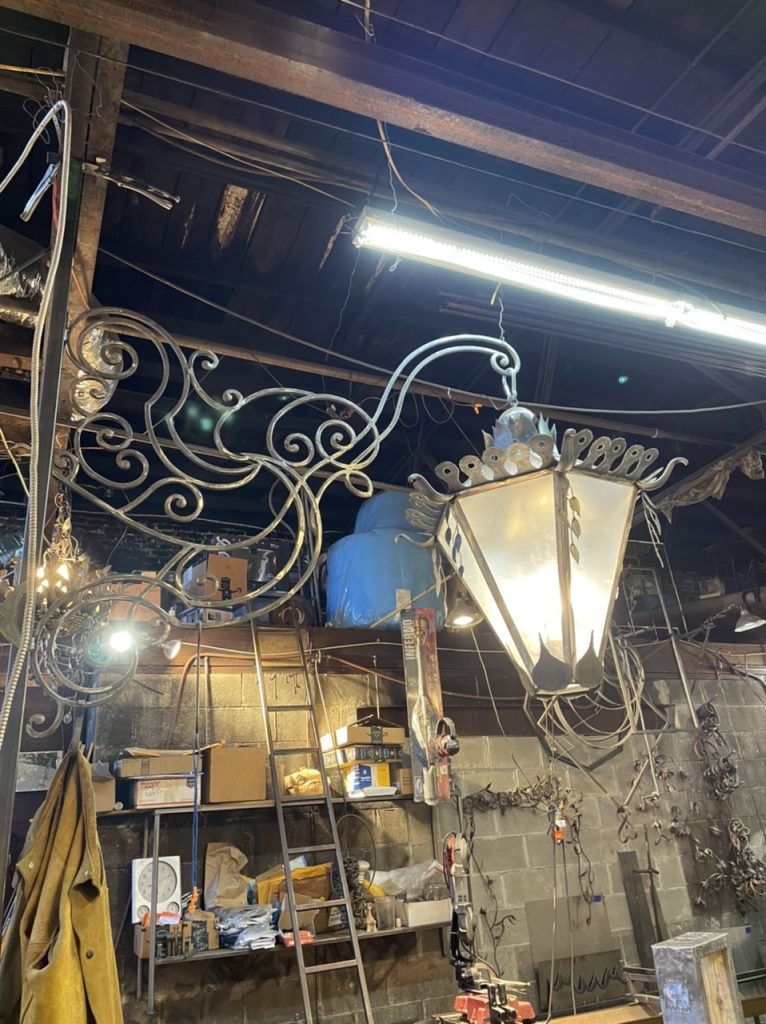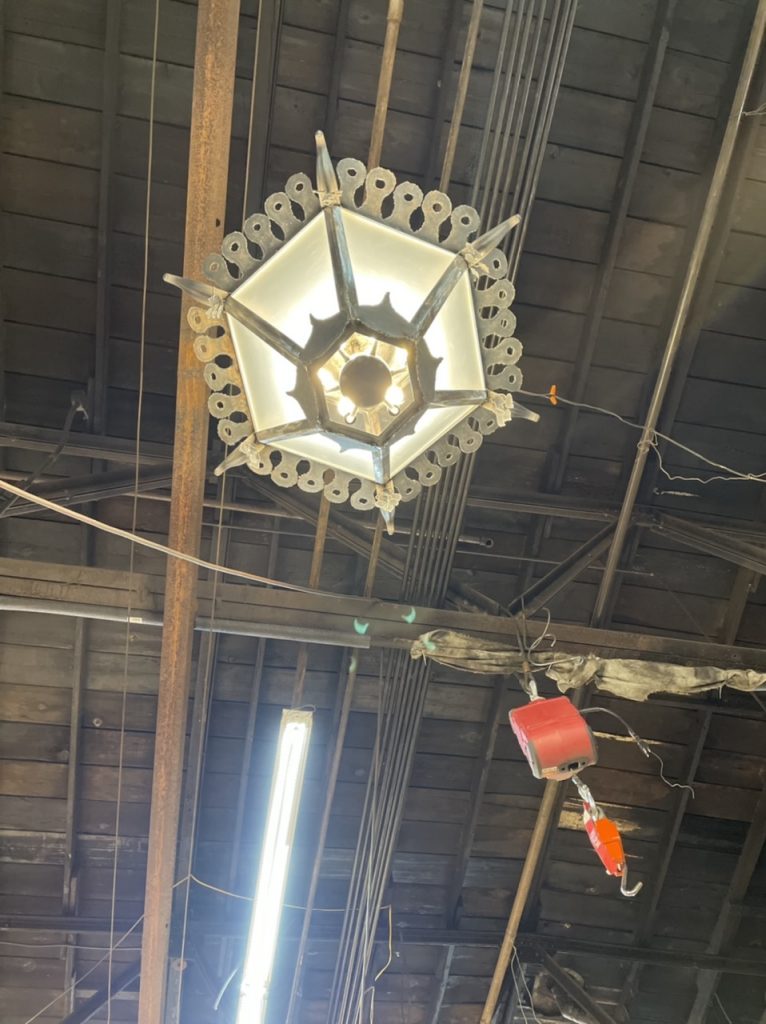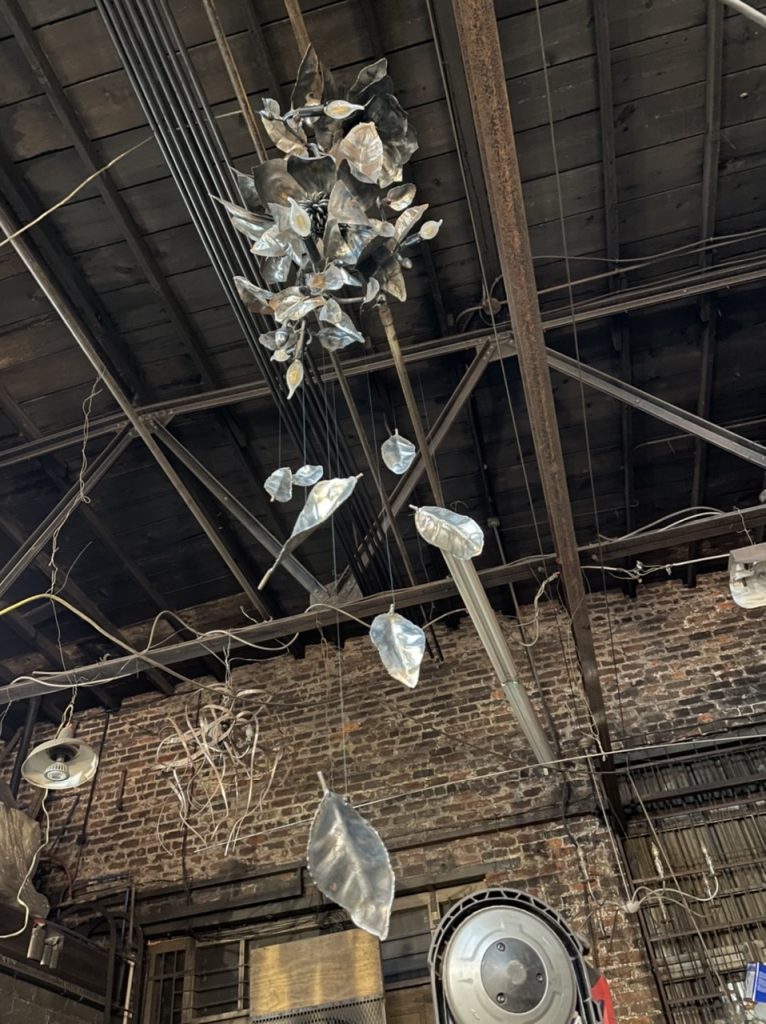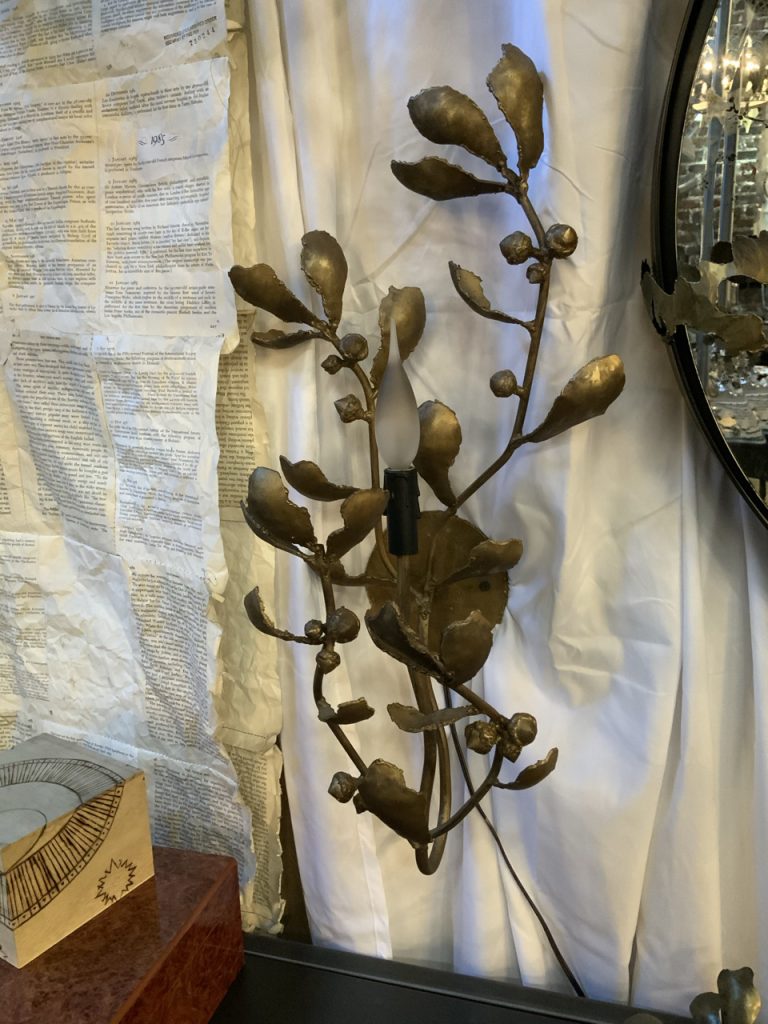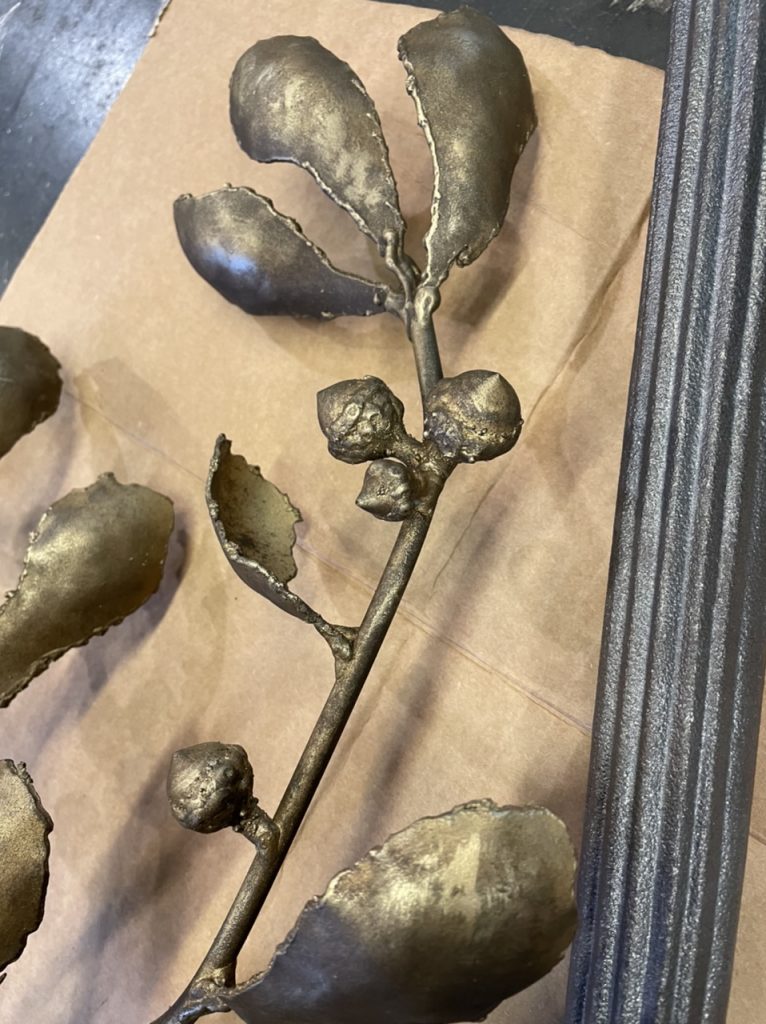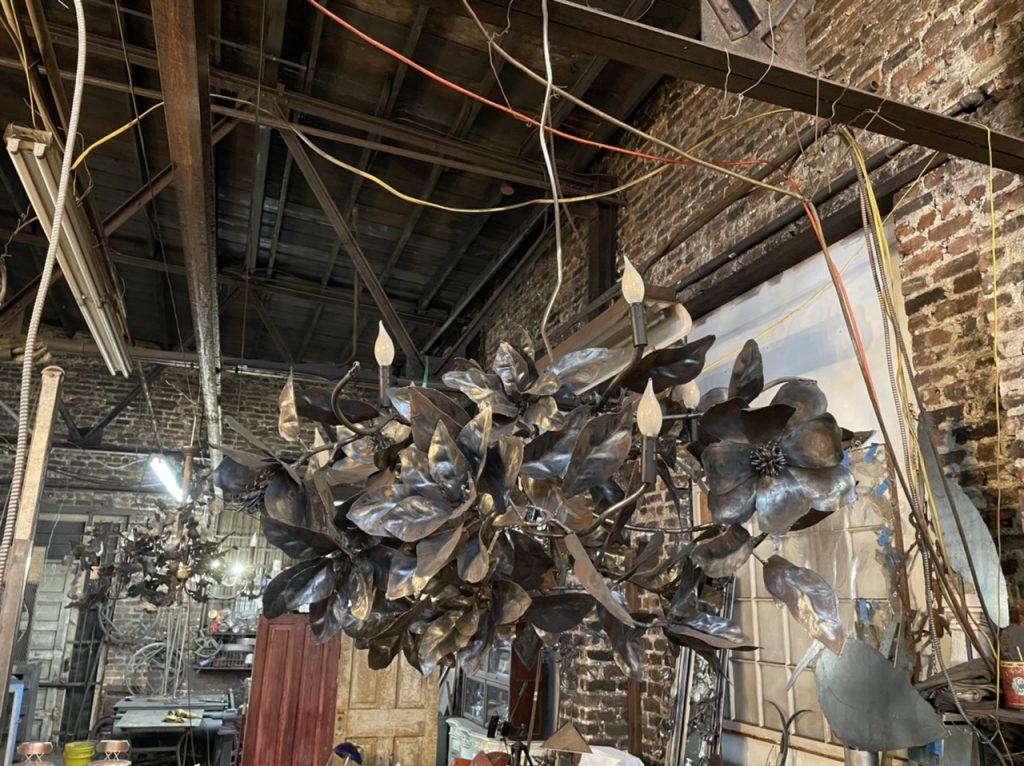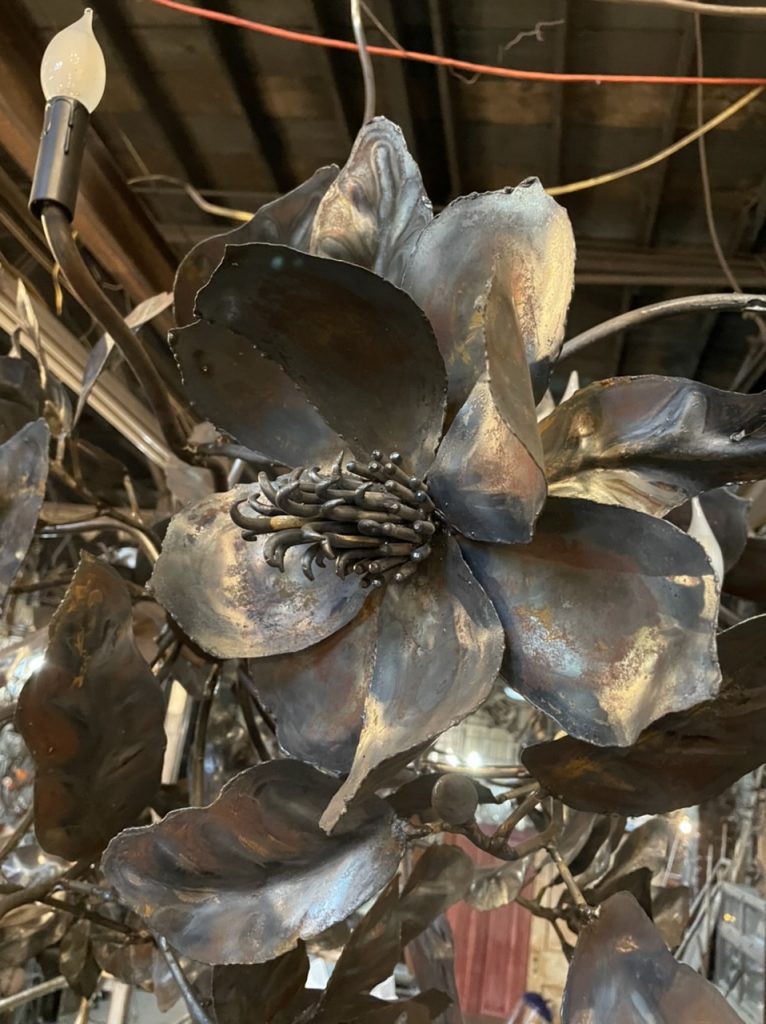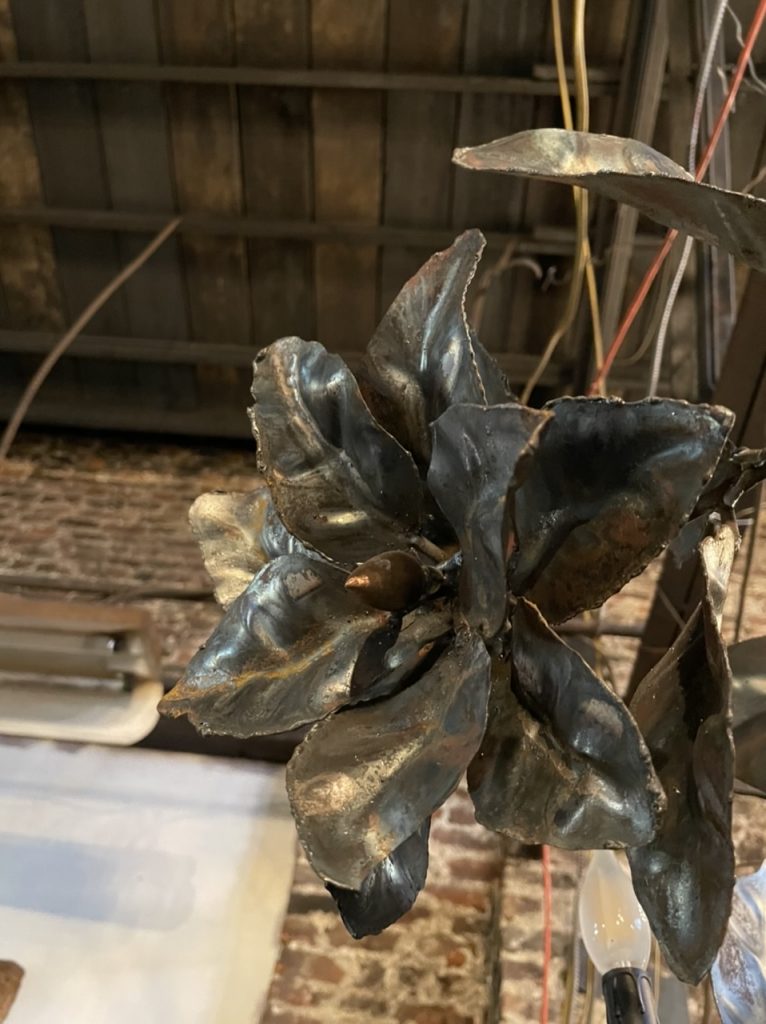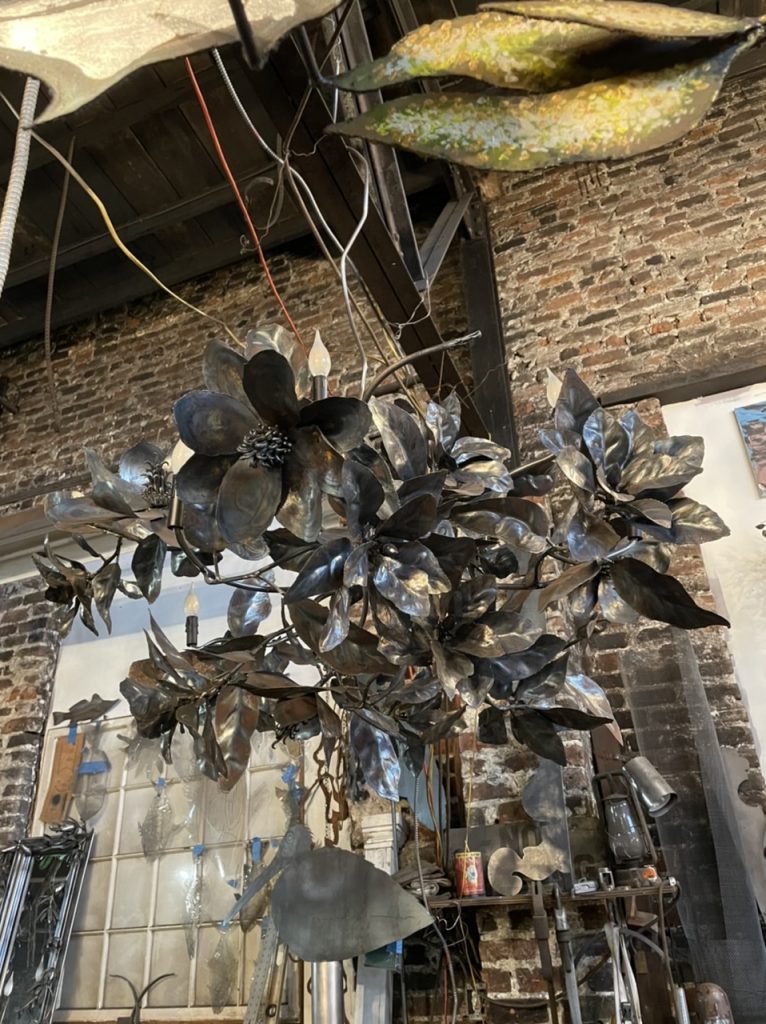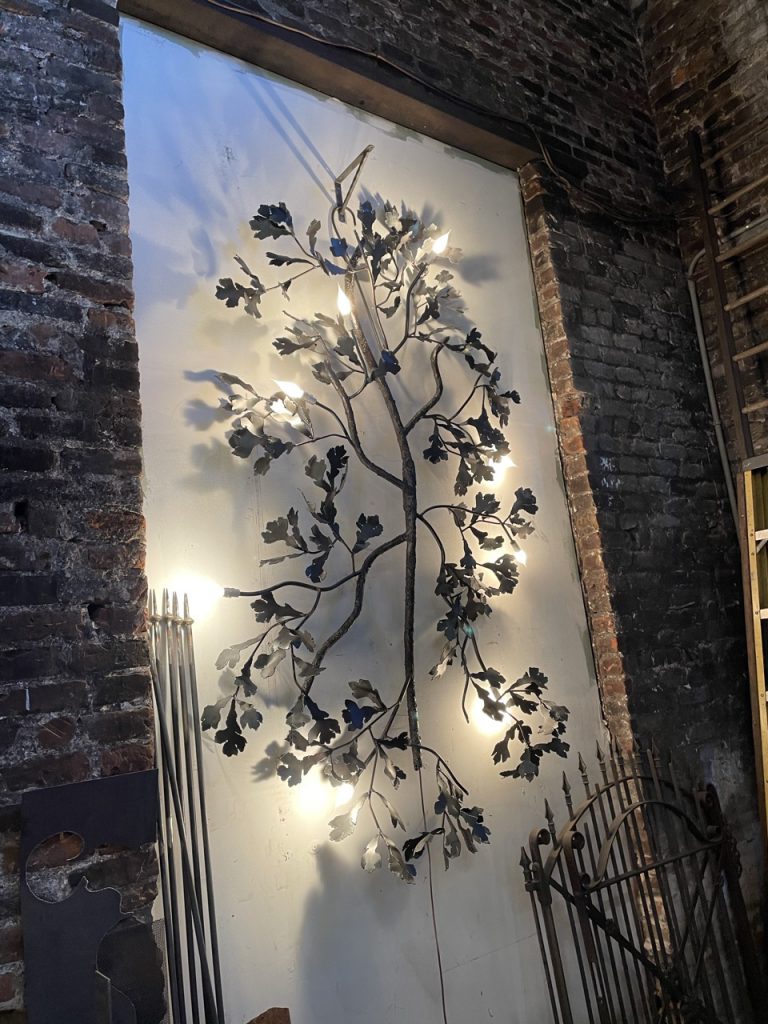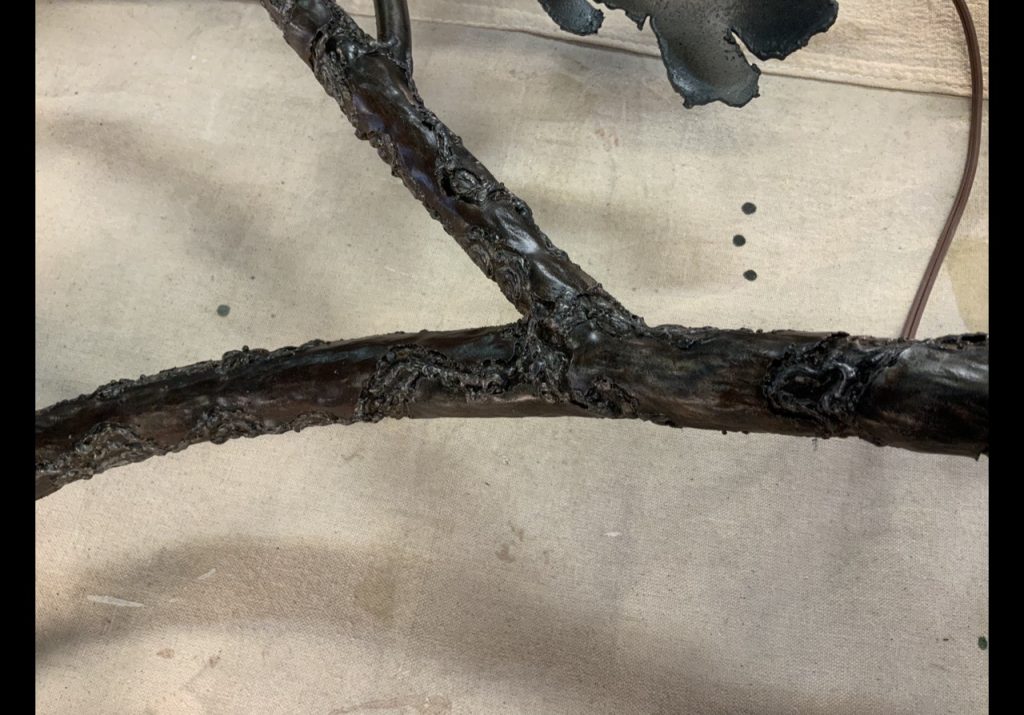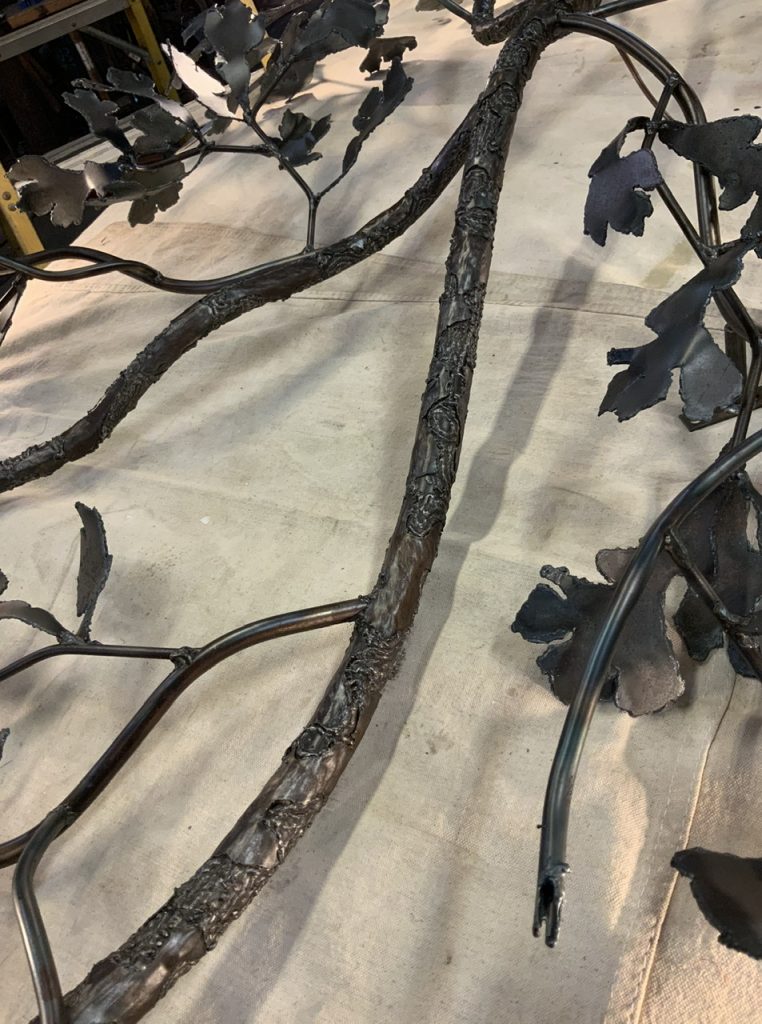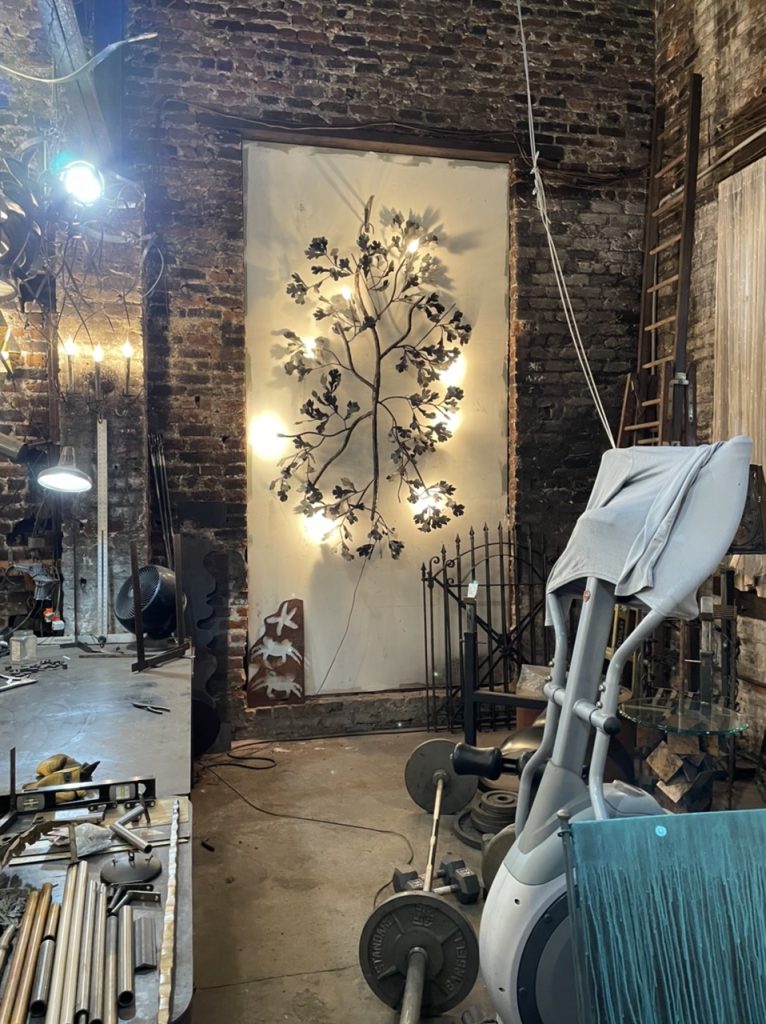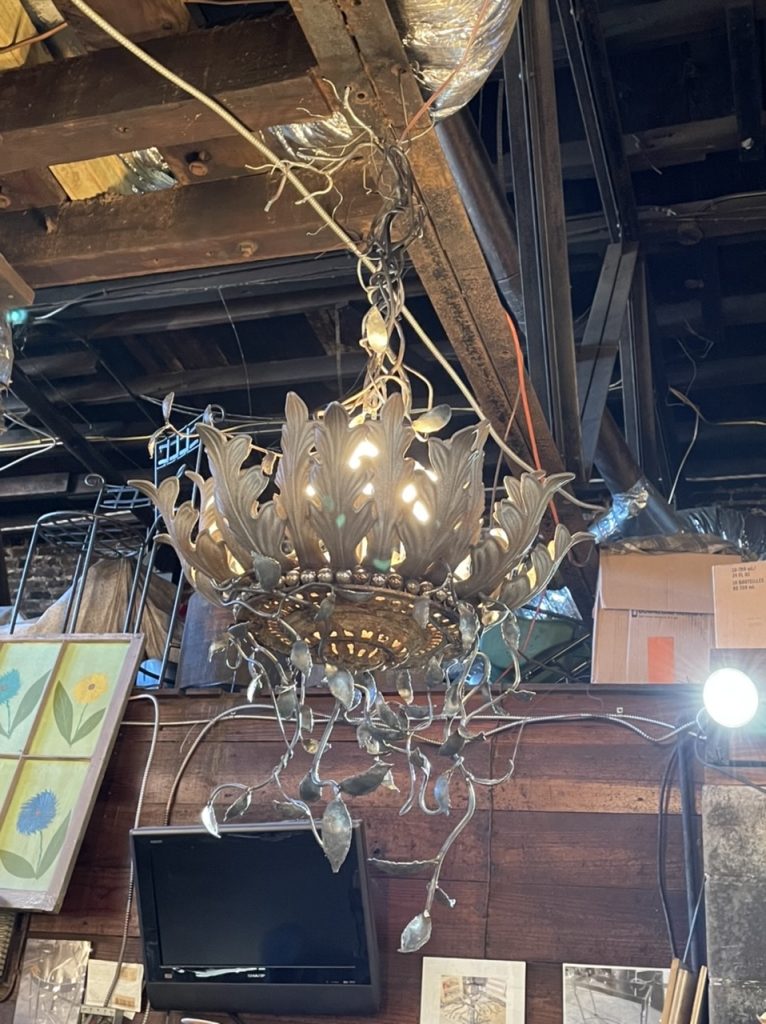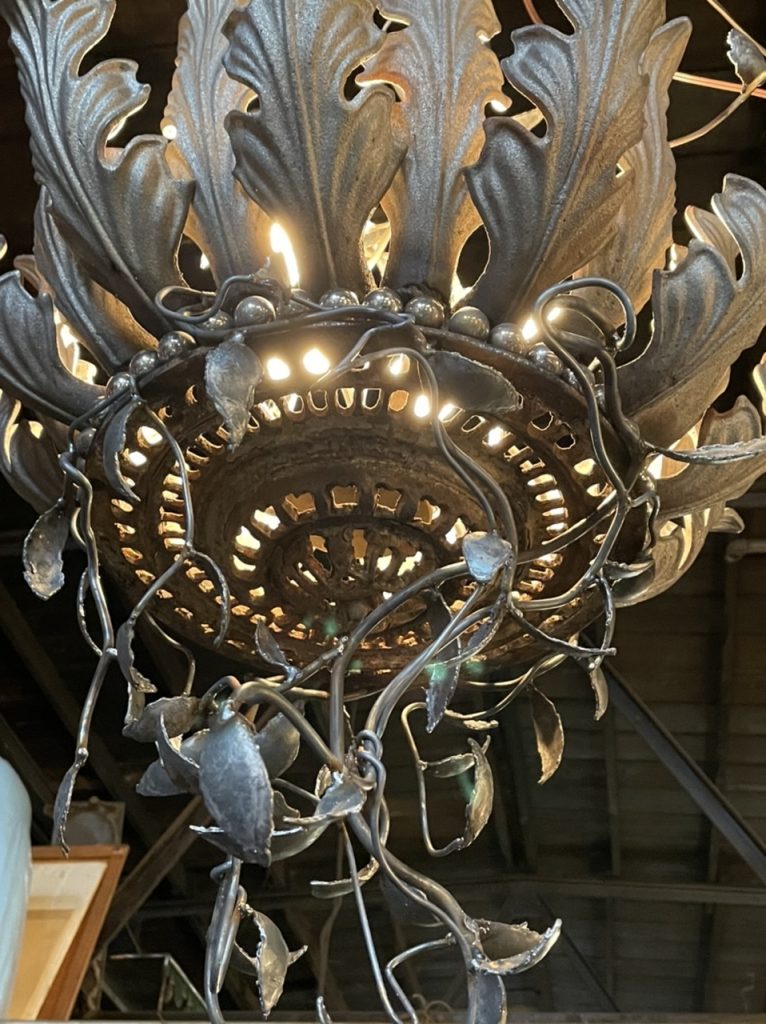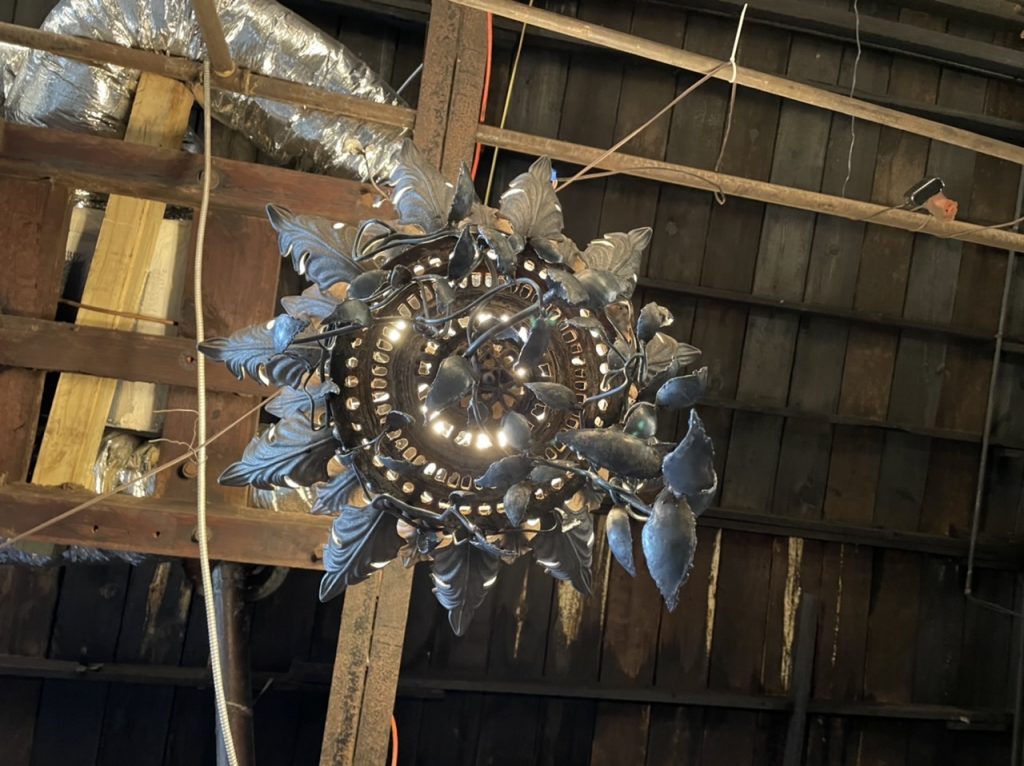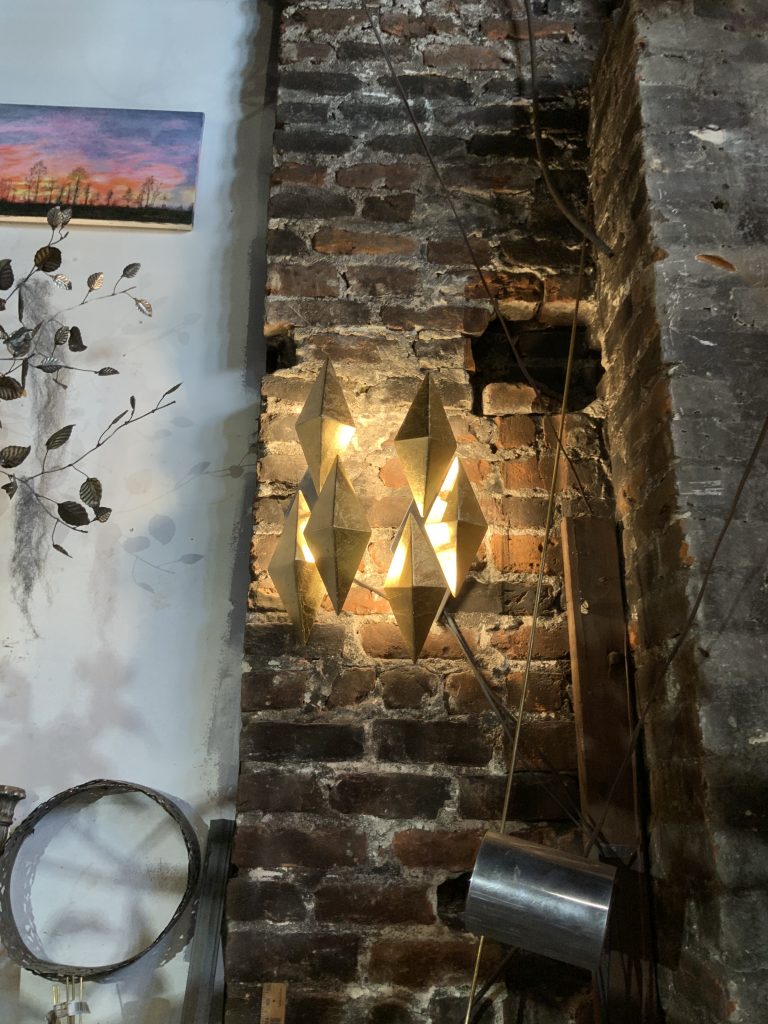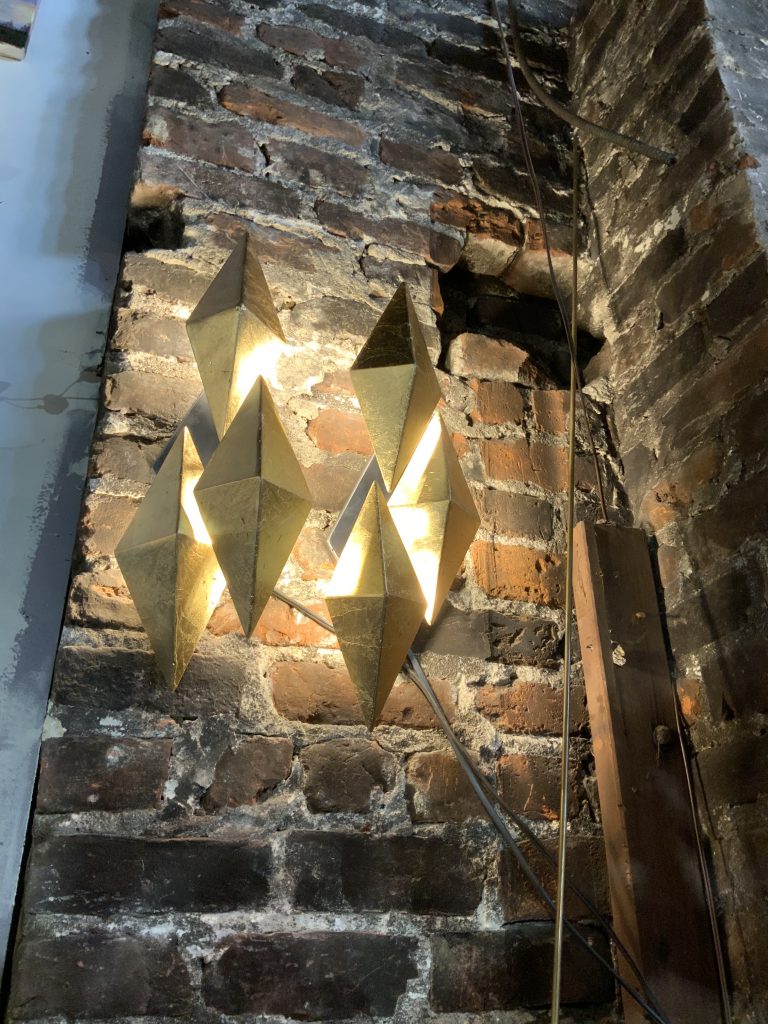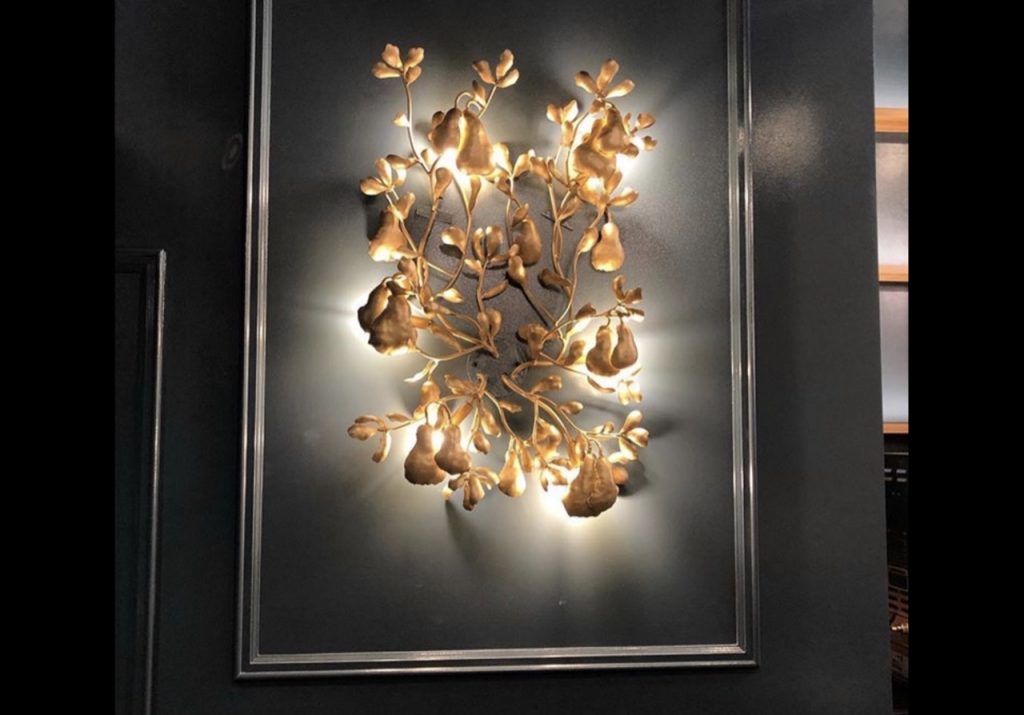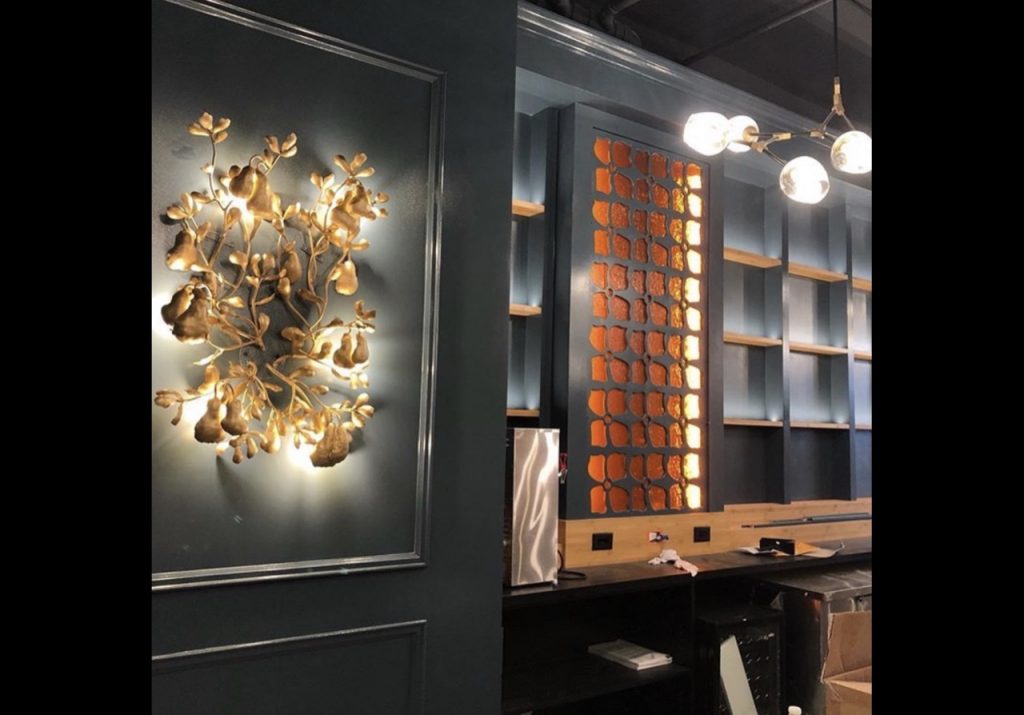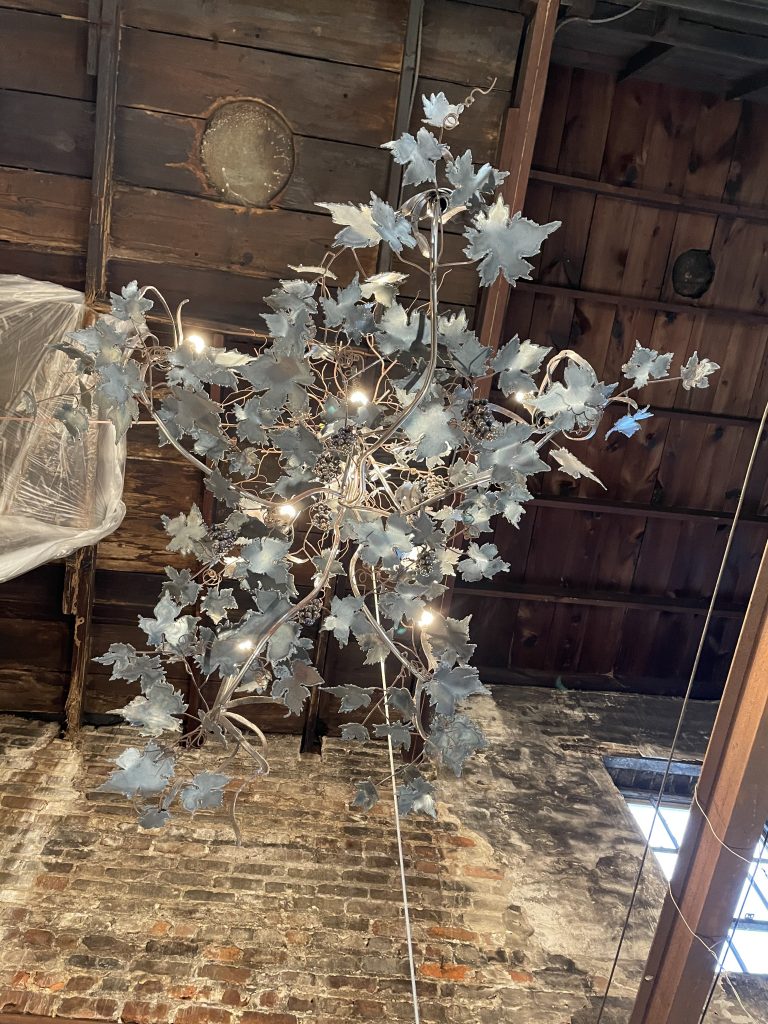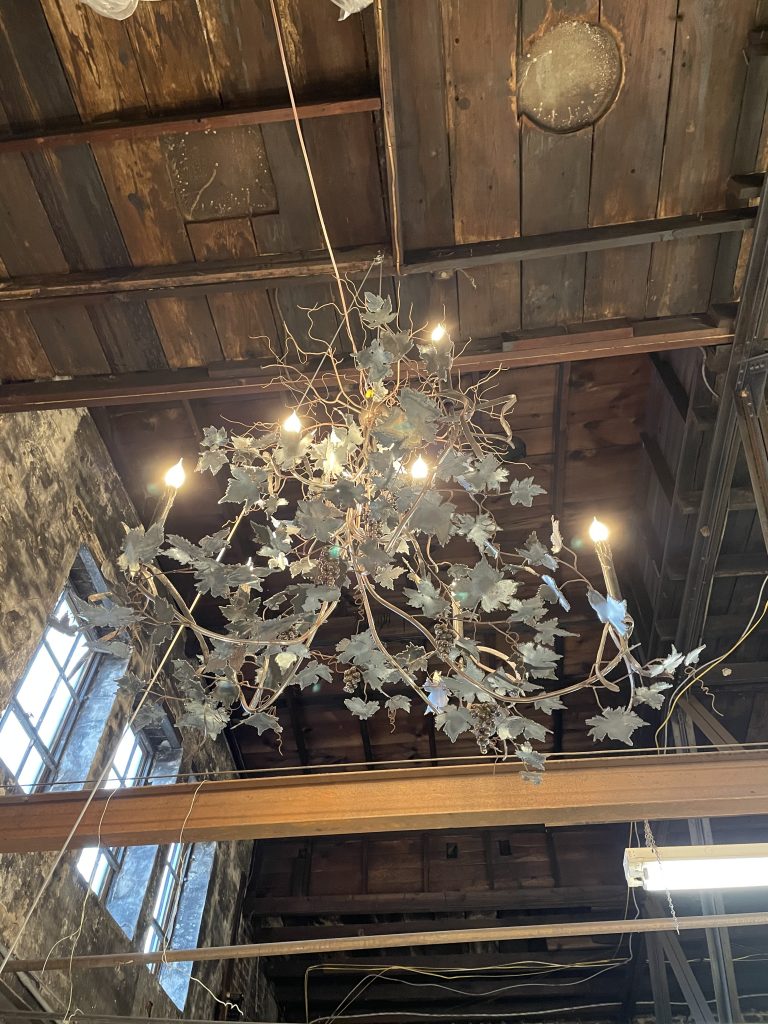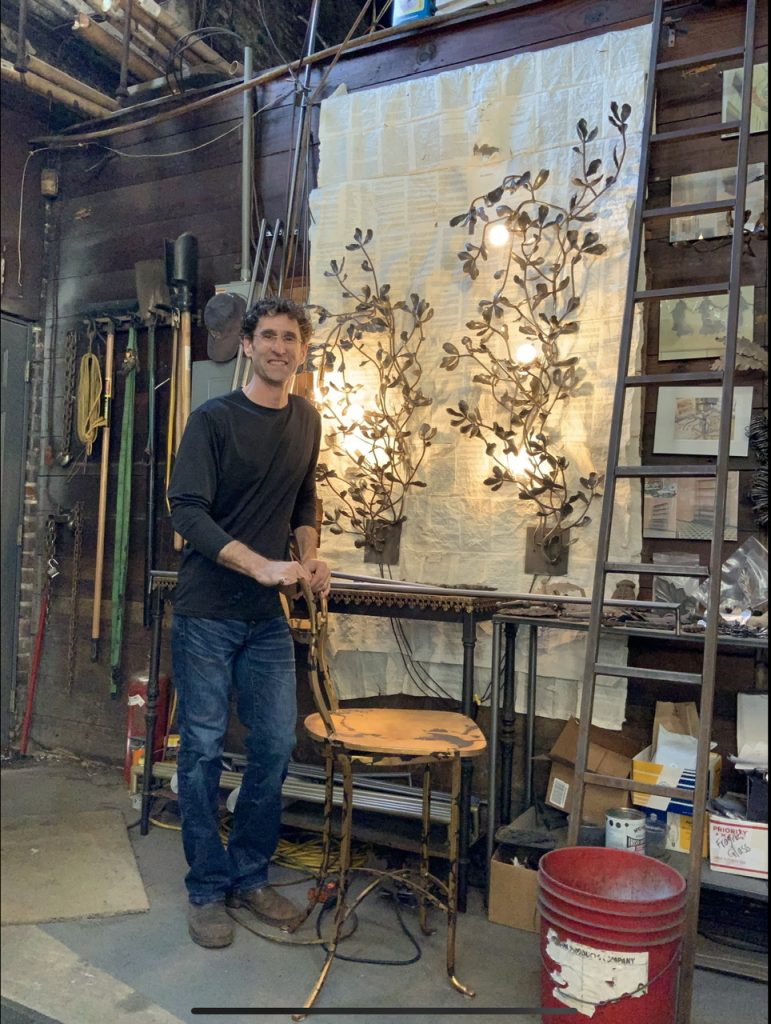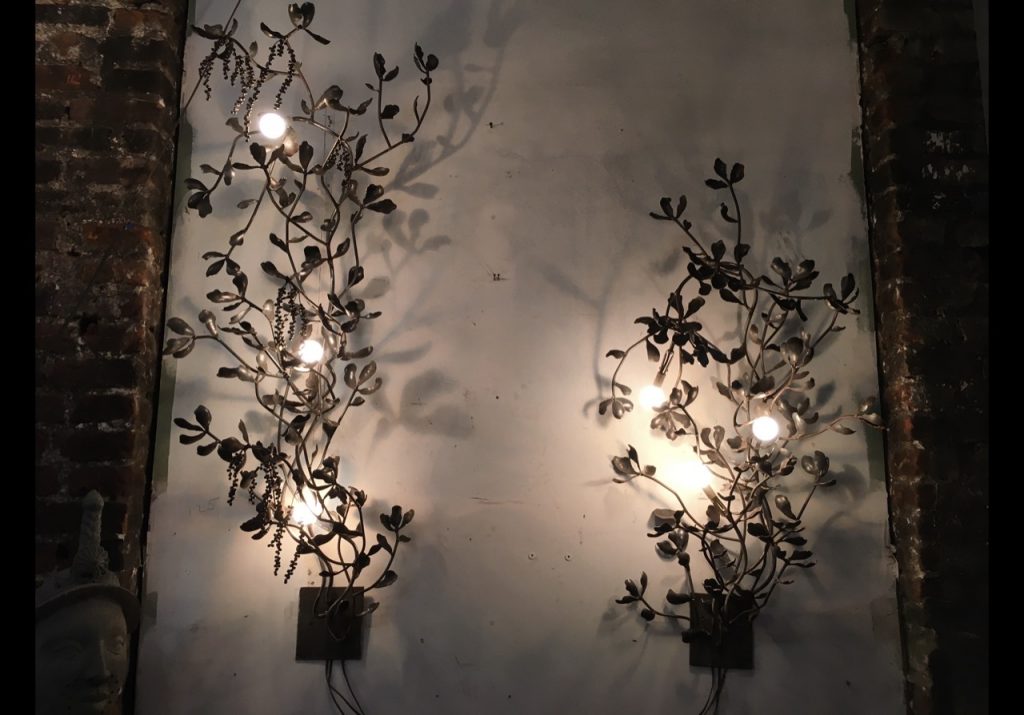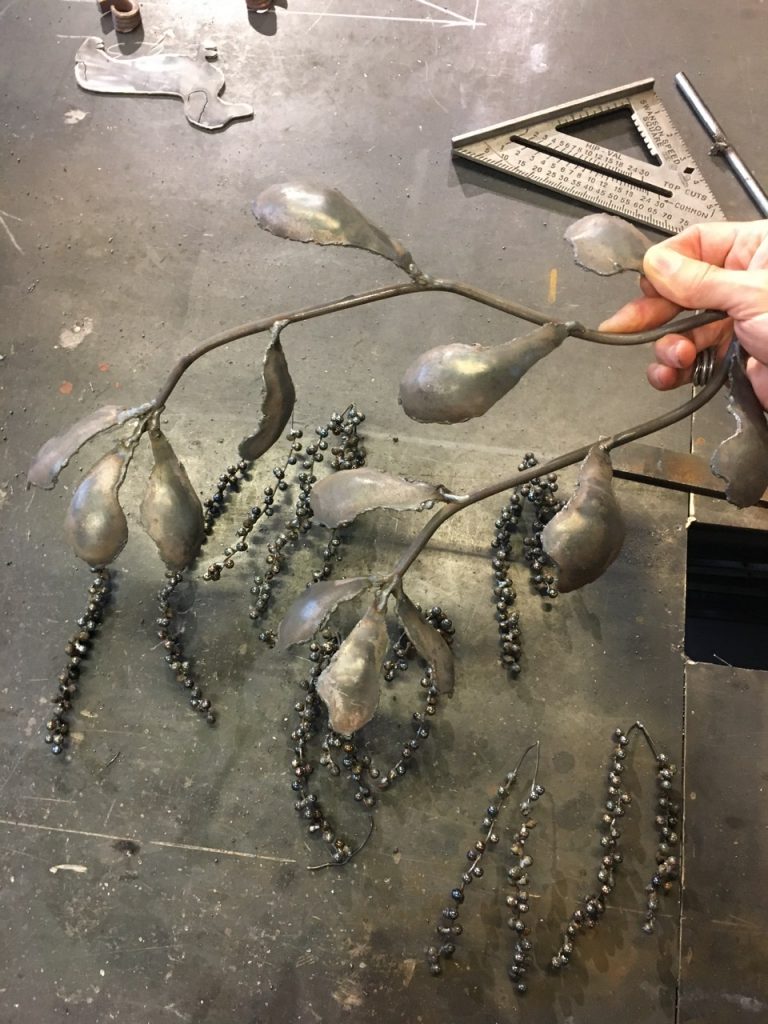 Rockhold makes all lighting by hand in 30 day turnovers and ready to install packages. All finishes or in natural steel.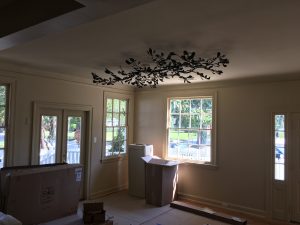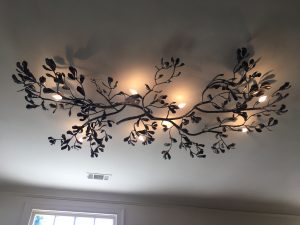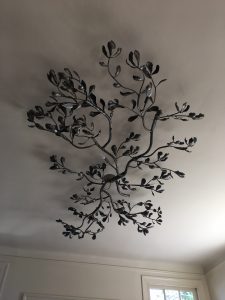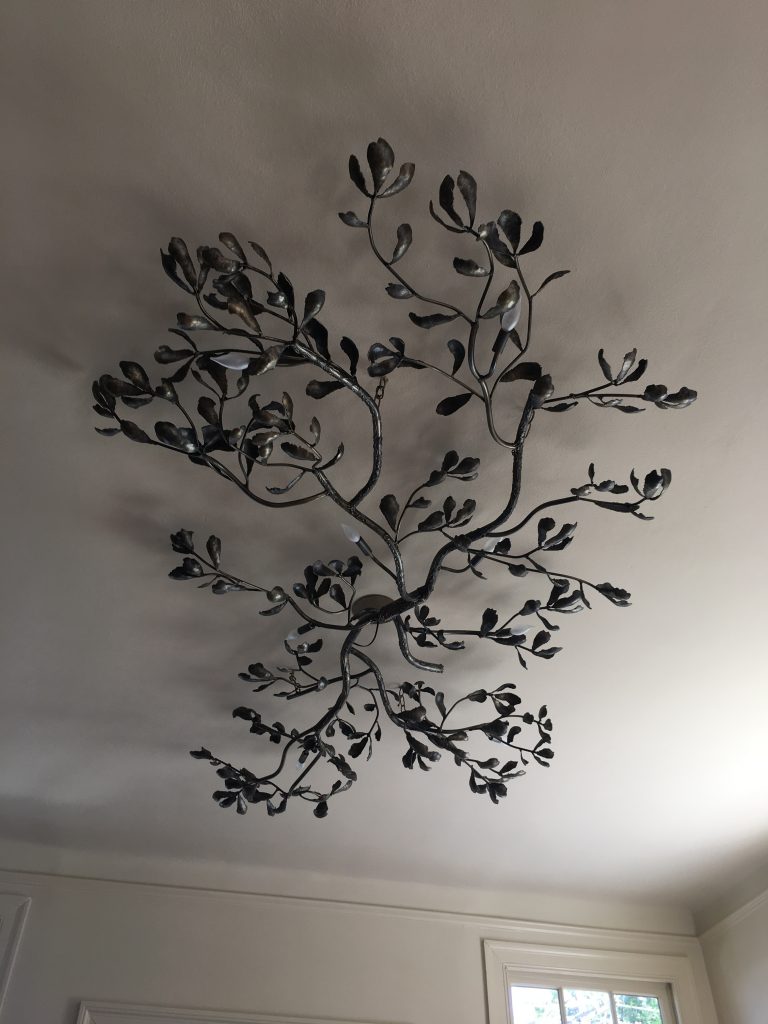 Above is the "Babs" oak tree sculptural chandelier in natural steel with ionized bronze. Hand forged leaves and one of Rockhold's signature bark design, FABULOUS! Shown is a 6' x 4' x 8"(h)
(Below) "Apollo" crown with cast acanthus leaves and the gold leafing is gorgeous. These are handmade in studio and ready to install. This one has a 4 light armature and has really beautiful reflection. The defuser can be removed and it can go without the inside of chandelier is leafed as well.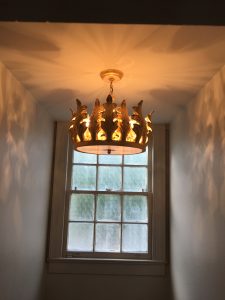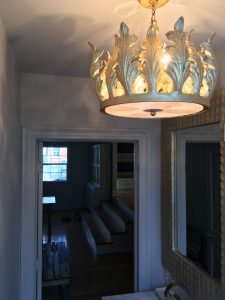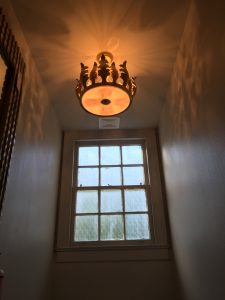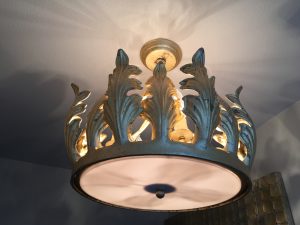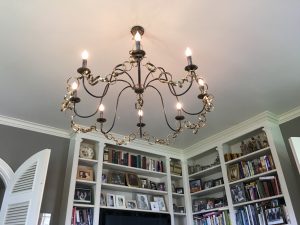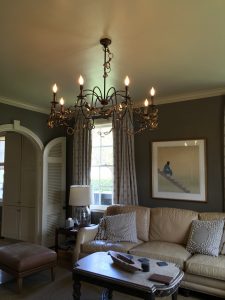 (ABOVE) "Pratt" oil rubbed bronze with gold leaf 42″ x 38″ w/ 8 lights. Absolutely GORGEOUS!!!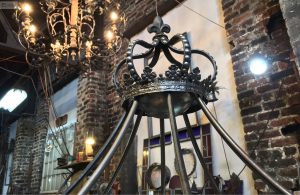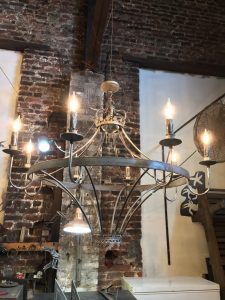 One of a kind chandeliers with the highest quality metal filigree. Unfinished "Royal New Orleans" shown above.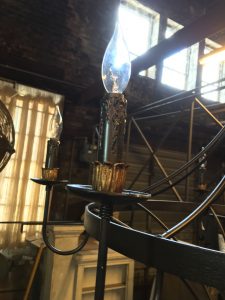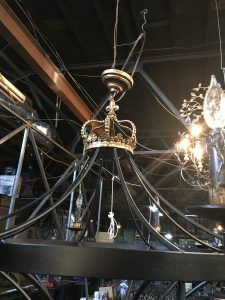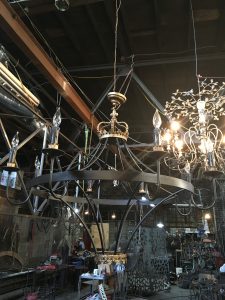 "Royal New Orleans" finished in oil rubbed bronze with gold leaf. OUTSTANDING handmade design!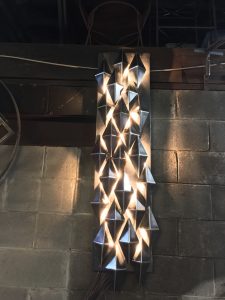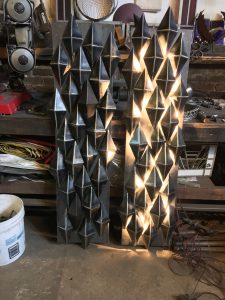 (ABOVE) Brutalist lighting "Pyramid" sconce. 6′ x 18″ wall mount natural steel.
The "Mahone" sconces custom one or two of a kind pieces, LOVE!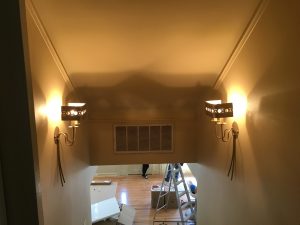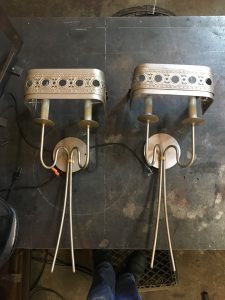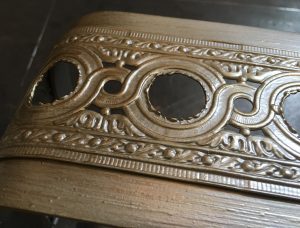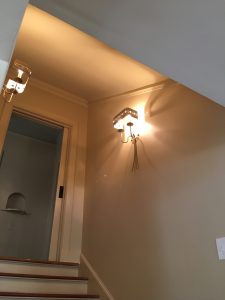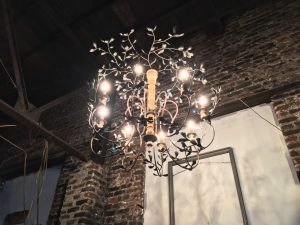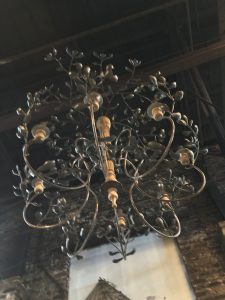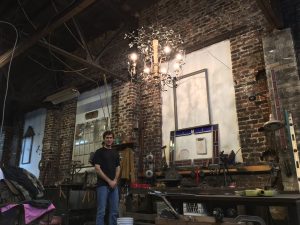 Wood and steel combinations "Audbon Oak" shown above with all hand forged leaves made in his studio.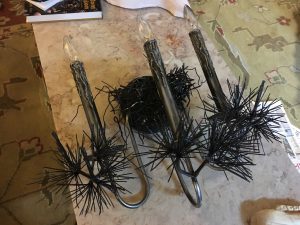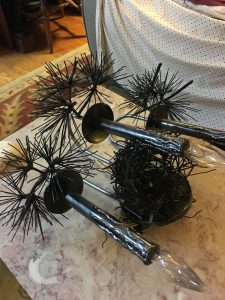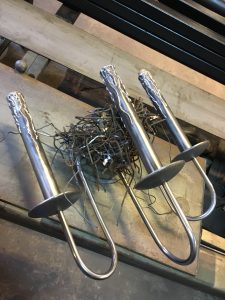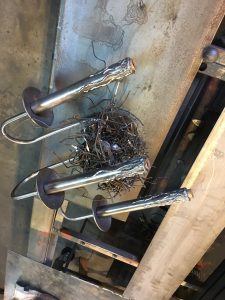 Sconce "Nesting" this one with pine branches. Rockhold's nest are really intrucat and some of the most prized on the market. You will LOVE them!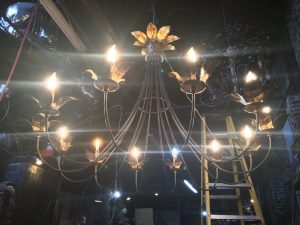 "Magnolia" 42″ x 36″ hand forged leaves made in Rockhold's studio. Finished in oil rubbed bronze, raw umber and gold leaf distressed. LOVE!!!
(Below) "Grape vine" a sculptural lighting with grape clusters and hand forged leaves. One of a kind and so exciting to see in person that pictures just don't do the craftsmanship justice.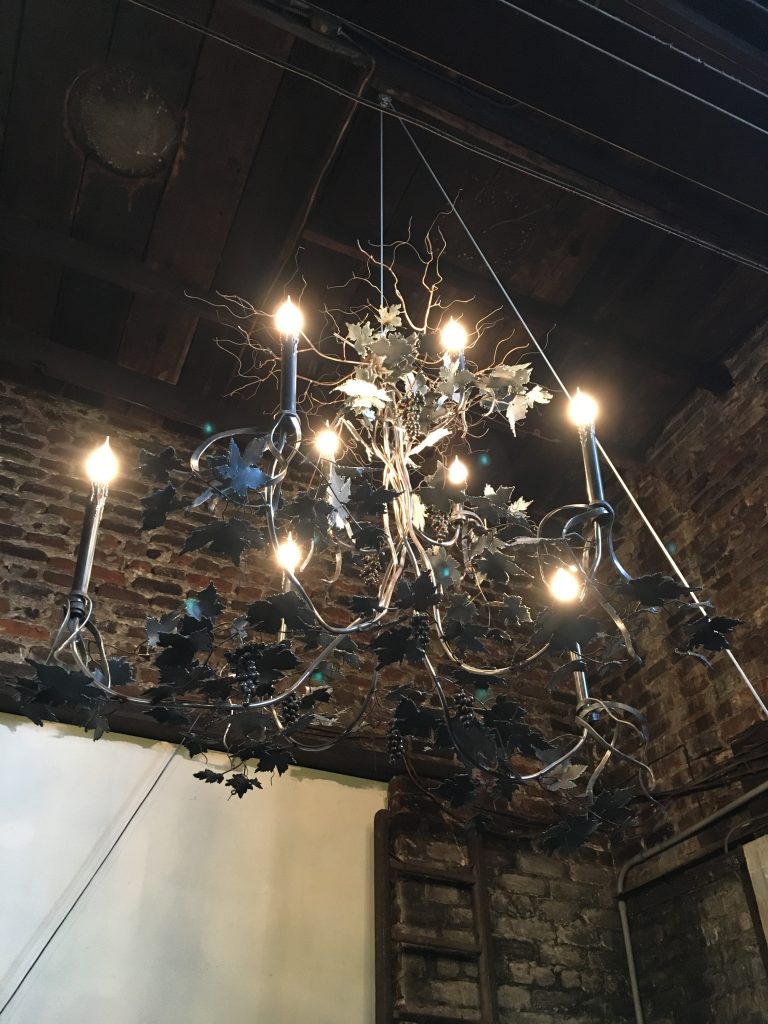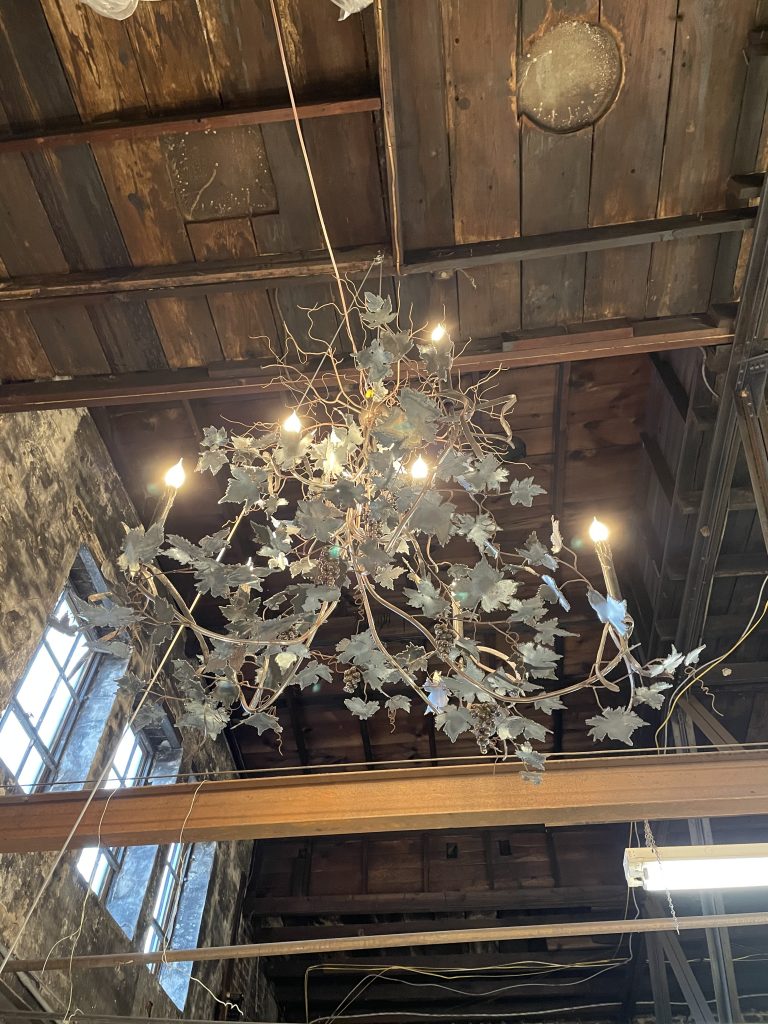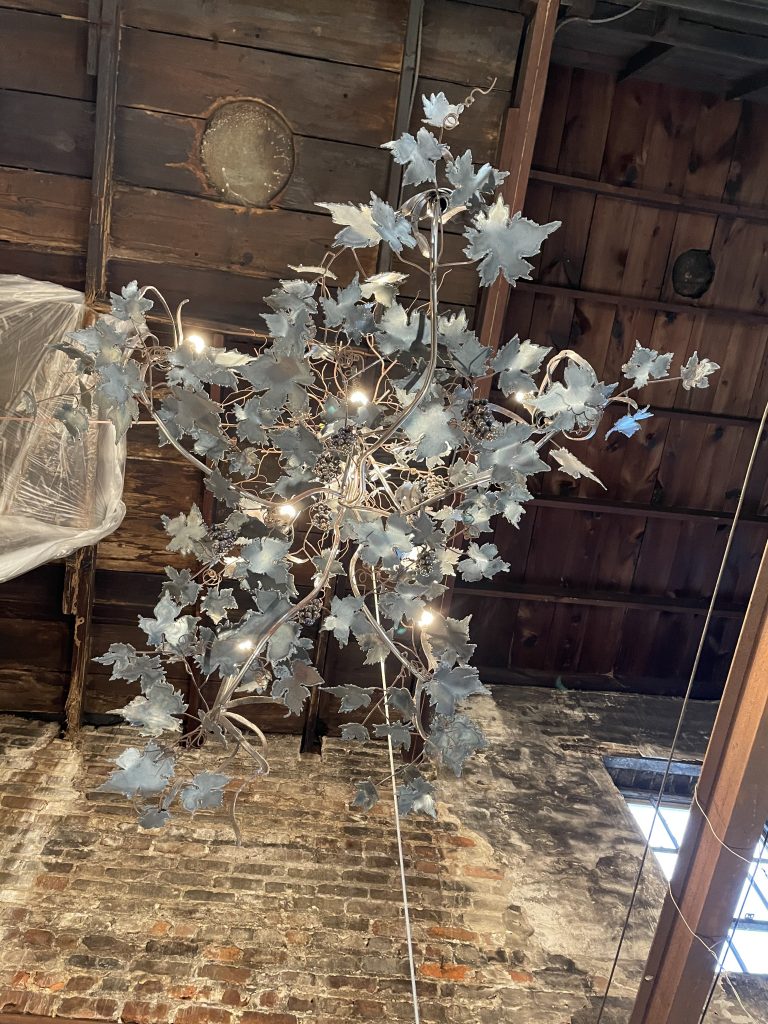 (Below) "Mary Ellen" French country at it's finest. Handmade by Rockhold in steel with gorgeous gold leaf. Few hundred hand pinned Swarovski crystals.