"Dave and Dave" console in polished steel.  Hammered steel legs with a proper taper.  Can be made without steel top for marble ,wood or glass.  Shown in polished steel with matte automotive grade clear, Gorgeous!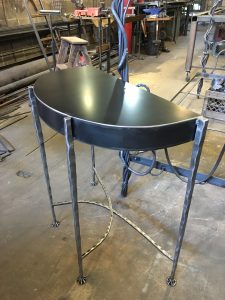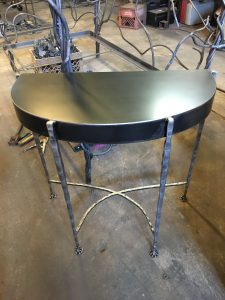 "Tassel" console in gold leaf antiqued.  Custom top in steel made by Rockhold.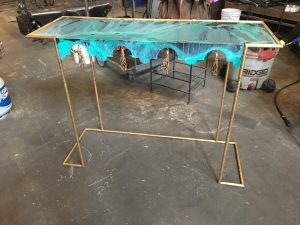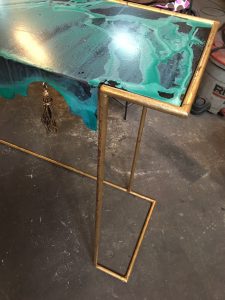 "Houston conference base" will receive a 72" marble top. Made in 1  1/4" steel frame with handmade 5/8" vertical design in polished steel. These are SUPER strong and sturdy.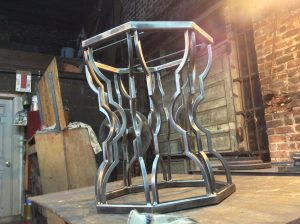 "Mermilliod" desk cast legs 96″ x 32″ x 28″ to receive massive wood top and wood drawers.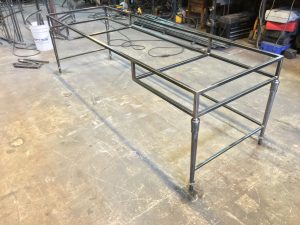 "Brennan's" wine/bistro table in natural steel commercial paint/finish. 32″x 40″ x 34″ base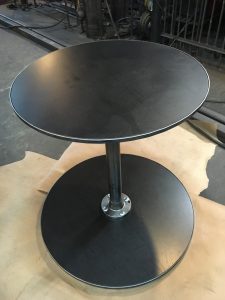 "Carbo" cast leg with grape vine medallion 52″x 15″ x 34″h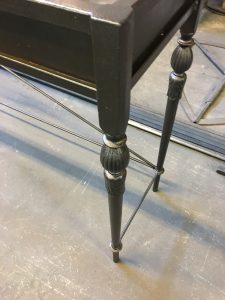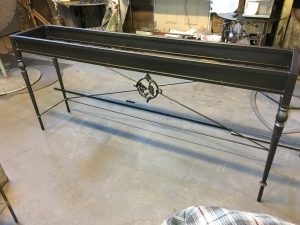 "Tapered" leg table/bench chiseled type 34″ x 18″ x 19″(h)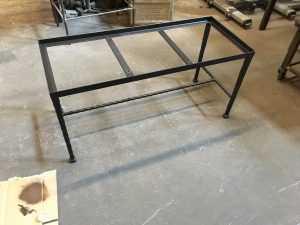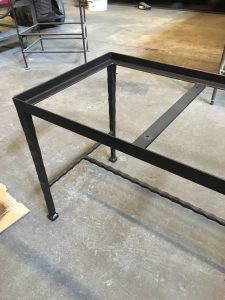 "Cast" leg console 52″ x 16″ x 34″(h) inset for marble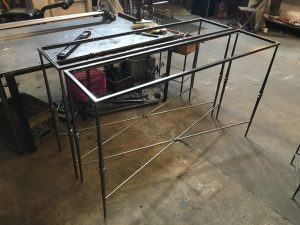 "Tea" table 24″ x 18″(h) cast legs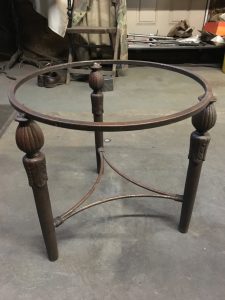 "Taylor" coffee table 45″ x 45″ x 20″(h)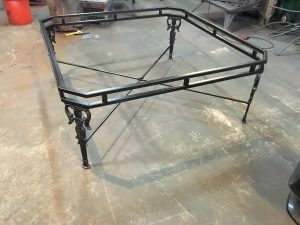 "Banker II" 36″ x 20″ x 28″(h)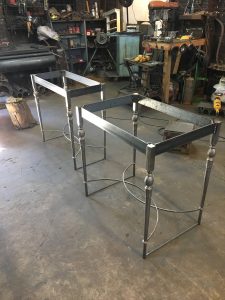 "Tea" cast table 36″ x 24″ x 25″(h)
"Serving" table/console commercial grade with steel tops.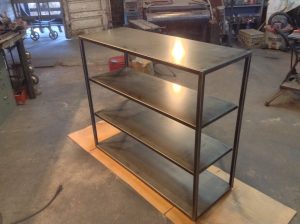 "Bathroom vanity" original designs by Rockhold. 24" x 24" x  32"(h)